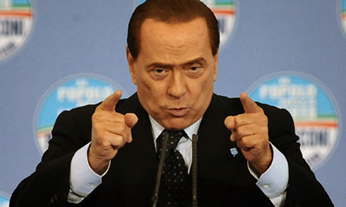 It has been a bad, humiliating year for dictators, major company brands, American politicians and media mogul. Looking back at 2011, it is easy to trace a pattern from Berlusconi to Jon Corzine without fear to be mistaken.
After surviving more than 50 votes of confidence, the embattled Italian Prime Minister lost his majority in Parliament during a routine ballot on Italian public accounts. He was forced to submit his resignation request to the president soon after, after three terms in office.
Another embattled, long-surviving ruler, the ruthless Libyan dictator Muammar Gaddafi, was allegedly executed while escaping his birthtown Sirte, where had been hiding during the last, crucial weeks of the civil conflicts that steeped the north African country with blood.
The heir of the powerful Murdoch empire, James Murdoch, decided to step down from the boards of both News Group Newspapers Limited, publishers of the Sun, and Times Newspapers Limited, which operates The Times and Sunday Times, following the phone hacking scandal that brought to the closure of the News of the World.
Several scandals hit the mobile company BlackBerry, from the three-day data outrage that affected tens of millions of people in October to the sacking of two executives who allegedly caused a flight to divert allegedly fuelled by alcohol.
Camera maker company Olympus itself was caught in a scandal involving his senior executives cooking the budget books for 13 years in a 1.7 billion dollars scheme to hide investment losses.
Not to forget Republican presidential candidate Herman Cain, who was forced to suspend his campaign following accusations of sexual harrassment by three women.