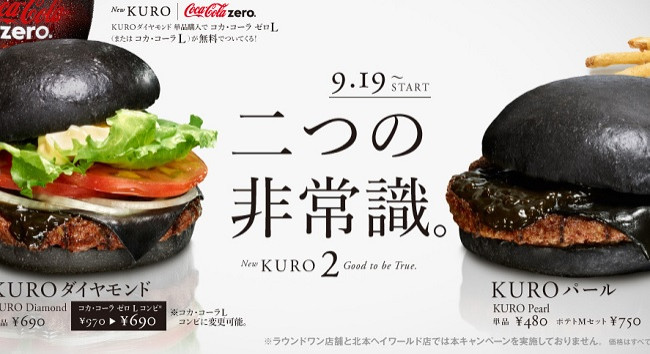 This new addition to the Burger King menu in Japan gives a whole new meaning to the term "flame-grilled".
Welcome to the Kuro Pearl and Kuro Diamond burgers, due to be sold later this month.
The tantalising offerings with black buns, black sauce, and black cheese are back on the menu due to popular demand. They went down a storm in 2012, outselling all its other food options, and also made a brief comeback in 2013.
"The black burgers sold extremely well because of their visual impact, but people continued to come back for them because of their taste," a spokeswoman for the company told Japan Real Time.
They will be sold from September 19 until early November.
Bamboo charcoal has been added to the cheese to give its colou,r and squid ink has been added to the sauce to make it darker.
"The bamboo charcoal adds a nice aroma to the bun as well," a Burger King spokeswoman added.