BlackBerry has announced the launch of a new handset, the DTEK50, which it claims is the world's most secure Android smartphone and will protect your private data even if your phone is stolen.
Smartphone security is a hot topic at the moment and with a rising number of cybercrime attacks hitting handsets and the vast amount of valuable information held on our devices consumers have every reason to worry.
The DTEK50, while not the catchiest of names, is the second, and latest, piece of Android-running hardware from the Canadian company and it's packed full of built-in hardware and software security features to thwart the threat of data theft and malicious attacks. Celebrities and DNC members listen close.
Full disk encryption is featured on the 5.2in handset, meaning all users' private data on the phone including photos, videos and contacts is protected against a physical hack, while built-in malware protection is its defence against being victim to installing virus-laden software. In the case of emergency the DTEK50 also has a back-up, wipe and restore capability so you can push the panic button if you're worried you've been hit by hackers.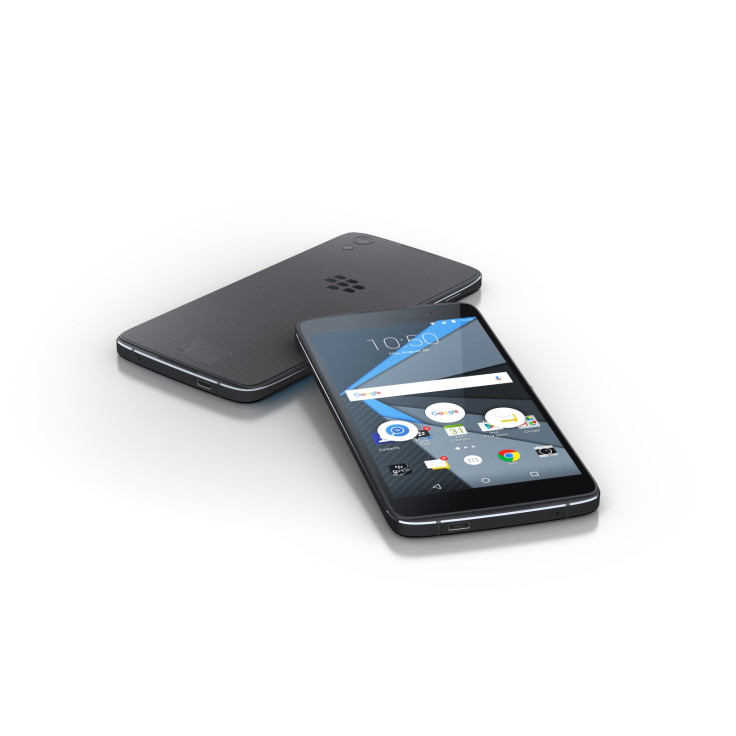 One cybersecurity concern not just limited to conspiracy theorists is the ability for hackers to remotely gain access to your camera or microphone – something that even Mark Zuckerberg was found to be worried about. BlackBerry's handset employs a function that automatically monitors the phone's OS and apps to detect if anything untoward is going on. The feature will notify the owner when someone is taking pictures or videos without your knowledge, turning your microphone on, sending a text message, or accessing your contacts or location.
BlackBerry's DTEK50 also boasts one of the fastest delivery of security patches, updating its operating system to any vulnerabilities discovered by malicious actors – something where speed is essential to shutting the window of opportunity before any harm is done.
It's not just software where BlackBerry has focussed on bolstering security. The company claims the smartphone itself is made using a proprietary manufacturing technique that builds-in tracking and verification features. There's also a secure boot process that detects whether components have been tampered with should the smartphone fall into the hands of the wrong person trying crack into it.
"With an increase in cybercrime on smartphones, people need to recognise that the private details of their lives – where they live, their bank info, pictures of their kids – are at risk on their personal device. You wouldn't leave the doors of your house unlocked at night. Having a smartphone that doesn't take your privacy seriously is the equivalent," said David Kleidermacher, Chief Security Officer, BlackBerry. "It's equally important for businesses to protect their sensitive data from cyberattacks at all points of their mobile environment – from the device to the network and servers."
Spec-wise, it runs Android Marshmallow 6.0 comes with a 5.2in Full HD display, expandable memory, 13 megapixel rear camera and 8 megapixel front-facing camera. Priced at £275 the DTEK50 puts itself at the budget end of things and is currently available for pre-order.