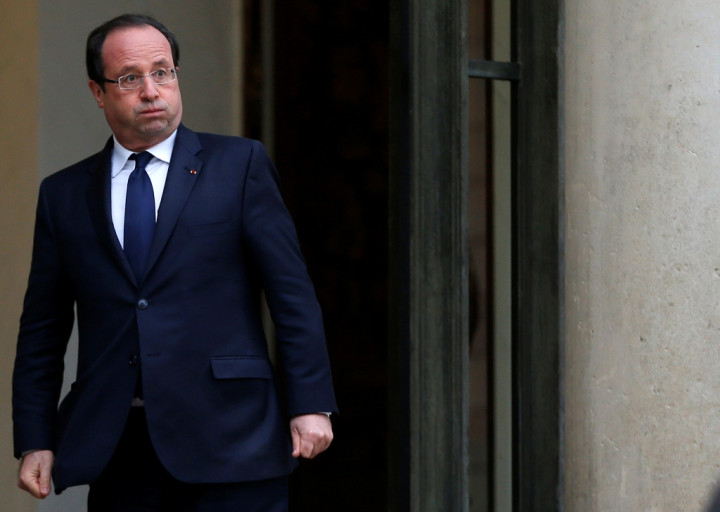 French president François Hollande has written to his US counterpart Barack Obama ahead of a meeting between the two in Paris on Thursday, expressing his concern over the huge financial penalty US authorities are preparing to mete out against France's BNP Paribas.
Hollande apparently wrote that the potential fine for France's biggest bank is "disproportionate" and highlighted the need for a reasonable approach by the US justice system in close cooperation with financial regulatory authorities, a government spokesman said on 4 June.
France's largest publicly-traded bank is facing the possibility of having to cough up more than $10bn (£6bn, €7.3bn) in fines to the US for allegedly breaching trade sanctions imposed by the US.
Finance minister Michel Sapin told France 2 TV it was neither "possible nor acceptable for us to intervene in the justice proceedings" but criticised what he too described as a disproportionate fine for the lender.
"Whether it's a French bank or a European bank, we don't want American justice conducted in an inequitable way. The amount we've seen in the press, from our point of view, is inequitable," he said.
Earlier in the week, Foreign minister Laurent Fabius said France will defend the interests of its largest bank in the face of an unreasonable financial penalty.
Jean-Marie Le Guen, junior minister in charge of the government's relationship with parliament, has also criticised the unilateral approach of the US probe into BNP Paribas.
Earlier, France's central bank said it was closely monitoring the US charges against BNP Paribas.
The US justice department, the US treasury department, the US attorney's office in Manhattan, the Manhattan district attorney's office and the New York Department of Financial Services (DFS) are all involved in the investigations against the French bank.