Bobbi Kristina Brown: Cissy Houston admits 'not a great deal of hope' for comatose granddaughter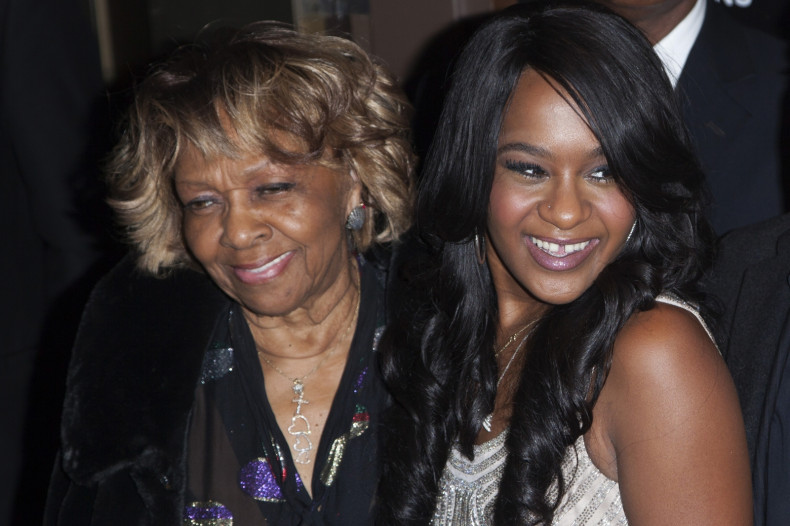 Cissy Houston has broken her silence on Bobbi Kristina Brown's condition, admitting that there is "not a great deal of hope" for her comatose granddaughter. In her first interview since Whitney Houston's daughter was found face down in a bath at her home almost two months age, Cissy revealed that her condition had not improved.
"She's the same," she told New York's WBLS Radio, "And you know, still not a great deal of hope. I feel every bit of it, I truly do."
The 81-year-old said although a full recovery is unlikely, the family has put their faith in God.
"I'm asking everyone to pray to the Lord, who we know can do something about it."
Bobbi Kristina has been in a medically-induced coma since she was found face down in a bath at her Georgia home on 31 January. The aspiring actress had been receiving treatment at Georgia's Emory University Hospital but has since been moved to an undisclosed rehabilitation centre nearby. The new facility is said to be better for long-term care.
In February, a family friend revealed that Bobbi Kristina had suffered seizures when doctors attempted to bring her out of the coma, describing it as a "horrible setback".
The Inquisitr also previously reported that an optimistic Bobby Brown is locking horns with Cissy Houston and Bobbi Kristina's aunt Pat Houston, who believe she is gone and want to remove her from the machines.
"This hasn't gotten any easier for him... It has gotten harder. He really thought she'd be better by now, that there would be some change. There hasn't been any sign of improvement since this happened," a source told the Inquisitr.
Bobbi Kristina's situation echoes the death of her mother on the eve of the 2012 Grammys. Whitney passed away on 11 February 2012, when she was found unresponsive in a bath in a Beverley Hills hotel. A coroner later concluded her death was as a result of accidental drowning, though heart disease and cocaine use were contributing factors in her death.
During her candid sit-down, Cissy revealed that she had started to accept the reality of the 22-year-old's situation.
"I don't pray like that. I give it to God one time, because I know he's able, and I cannot change a thing," she explained. "If he works a miracle, thank God. If it happens the other way, I'm all right."