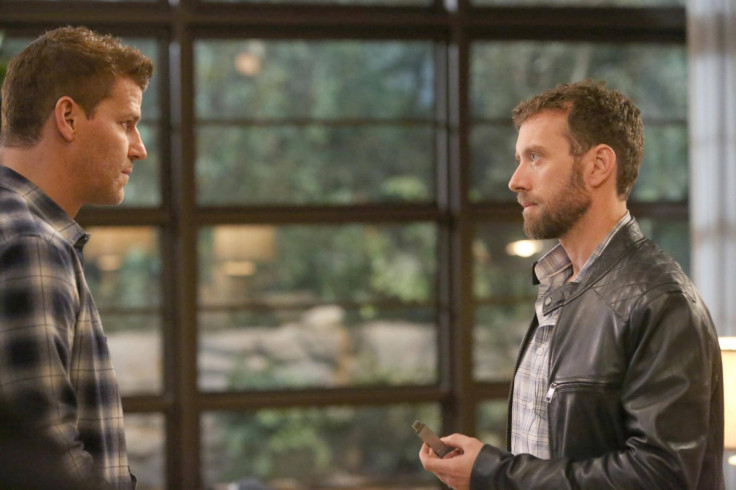 The fall finale of Bones season 11 left fans in a shock after an unexpected twist related to Jack Hodgins was revealed. The episode started with James Aubrey, Hodgins and Camille Saroyan visiting a crime scene to investigate a dead body, with a live bomb in its pocket, lying in a parking lot. However, even before Aubrey could warn anyone of the bomb, it explodes.
Four police officers were killed in the explosion at the scene, but the forensic entomologist survived the blast, thanks to Aubrey's daredevilry. However, Hodgins's lucky escape does not last long as by the end of the episode he collapses to the ground.
Doctors then inform Angela that he suffered a brain swelling, as a result of the explosion, and the injury took 24 hours to slowly harm his body, which resulted in him being paralysed.
Co-showrunner John Collier has teased that the incident will explore new dimensions in Hodgins and Angela's relationship. He stated that Hodgins may never be able to stand on his own ever again.
"This is about Hodgins and Angela as a couple. We really want to test their relationship, and we figured this would be a good way to do it. It's going to get really difficult for them. We believe in them as a couple, but we really want to push them... There's a good chance he will never walk again," Collier told TVLine.
There are many rumours that season 11 may be the last one for the crime procedural drama, but the co-showrunner hopes that Bones will see season 12. "Right now we're approaching it as if the show is coming back, but... we could turn [the script] either way. Our hope is to keep things going into next year," he told the website.