Boy George hopes he and 'sexy' Simon Cowell will be 'lovers' as he declares love for X Factor boss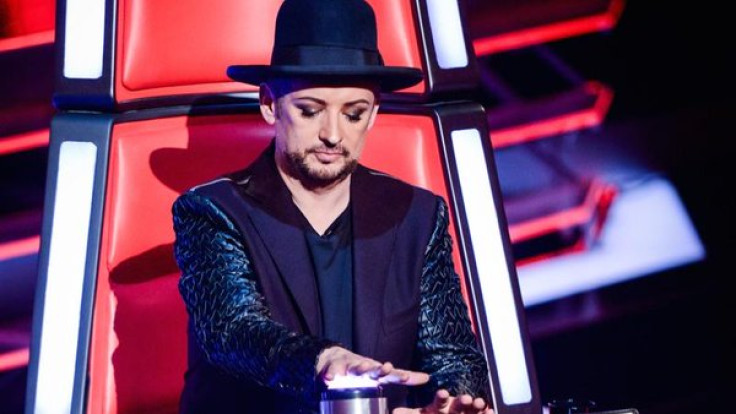 The flamboyant 80s icon and The Voice UK judge, Boy George, has publicly opened up about his feelings for Simon Cowell in a candid confession, and we take our hats off to him. The 54-year-old singer joked he has a crush on the X Factor boss and has invited him to be "lovers."
Despite being talent show rivals, Boy George has said that he and "sexy" Cowell could have an affair and explained that he had "absolute respect" for him. Talking to a press roundtable, he said: "I've always felt like he might be part of my future, that we'll either have dinner together or maybe we'll become lovers.". Easy, tiger…
He further gushed: "I've got nothing against him, I love watching him on his shows. I think he's very funny. I know people who know him and they all say he's lovely. He's very sexy. I'm in love with him," The Sun reports. Cowell might be double locking his mansion tonight…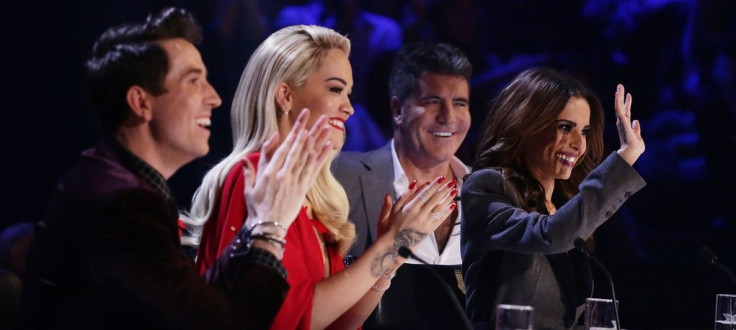 Although he has the hots for Cowell, Boy George, real name George O'Dowd, reckons he's a lot happier on the BBC talent show as he can be more passionate on The Voice – though admitting he was touted for a spot on the X Factor. "The X Factor was talked about but I am really glad that I got this gig – it's the best gig. It feels like you can really contribute," he said.
"One of the things I was worried about was how much influence I would have and I have been surprised. You are really involved. That suits me. You want to do the best job you can and walk away saying, 'I tried, I didn't dial it in, I was passionate'. That's how I feel," he went on. Sounds like he's quite liking it on The Voice then.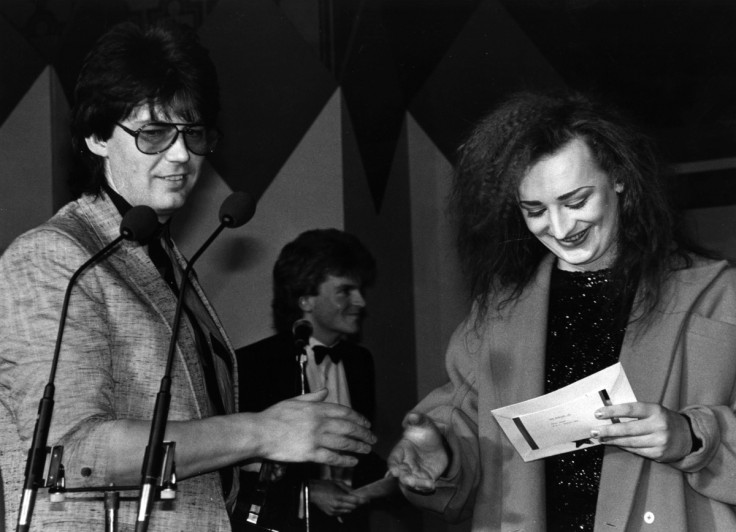 His stint on the show hasn't gone without any dramas, thanks to his diva ways rubbing fellow judge Paloma Faith up the wrong way – and the live shows could see further upset between the quarrelsome pair. The singer claimed: "Will there be scraps between me and Paloma? I don't know. Will I rip her wig off, push her over and steal her handbag? I don't know. It could happen.
"All the coaches have big personalities and they will give as good as they get. I'm not worrying about them, I'm worrying about my lot.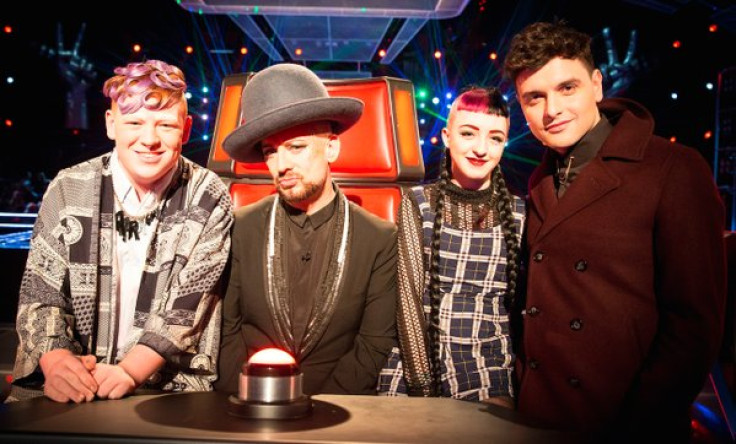 "But if one of them is mean about my team then I'll take them down," he brazenly added. Meow.
Boy George has bagged a strong team for The Voice, choosing the talented Harry Fisher, Vangelis and Cody Frost to be his three finalists in Saturday night's show (19 March). The 18-year-old Fisher is from Southampton and is hard to miss with his curly blonde quiff. His granddad used to be in a band and makes him sing Frank Sinatra to him. D'aw.
Vangelis, 24, sang Boy George's Do You Really Want To Hurt Me (suck-up) and blowing his mentor away. Maybe it had something to do with the song, but we can't be sure. Last but certainly not least, Frost, 17, who likes the epitome of a hipster if there ever was one, got Wilson, Faith and her mentor Boy George all spinning in wonder after her first audition.
The Voice airs this Saturday (27 March) on BBC1 at 7pm.
© Copyright IBTimes 2023. All rights reserved.