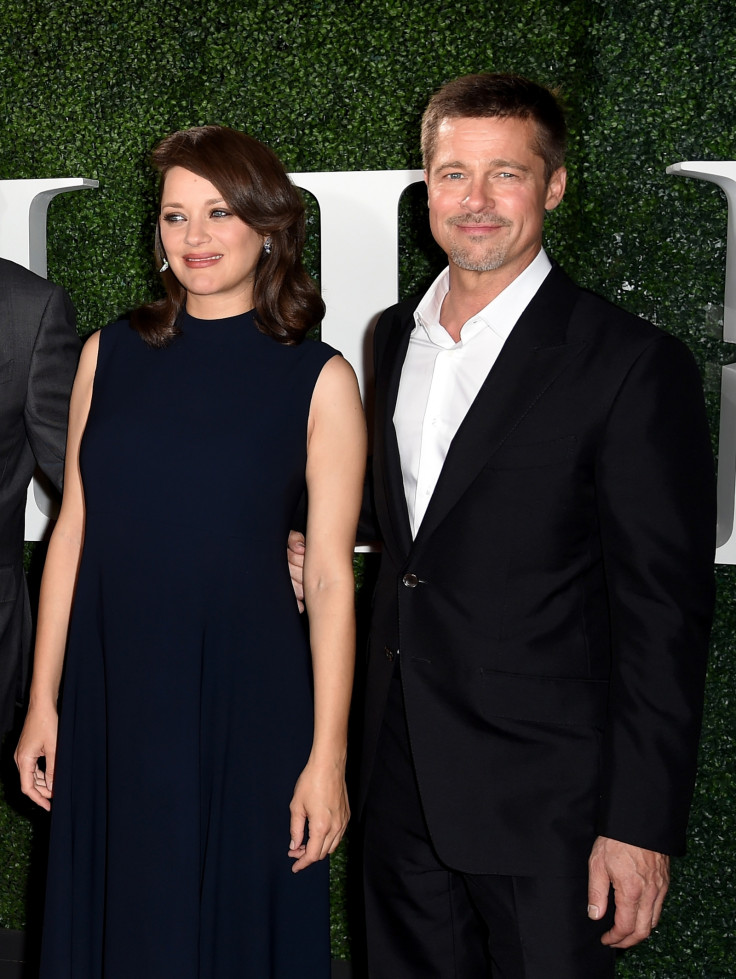 Brad Pitt and Marion Cotillard caused quite a stir earlier when they were falsely linked romantically following news of the actor's split from his wife Angelina Jolie. Although Cotillard shot down the rumours with a strongly-worded message, she has now something to reveal about her intimate sex scenes from theirupcoming Second World War movie, Allied.
Speaking during a press conference on Sunday, the French actress described a particular scene — included in the trailer of the movie — where she and Pitt engage in some passionate love-making in the back of a car amid a sandstorm. And if the 41-year-old's words are any proof, it took much practice to make the "awkward" scene look natural.
"We rehearse and had a very determined choreography, and then it allows you freedom," Cotillard admitted before going into the length and breadth of the sequence.
"When you know exactly what your body will do, then you can act and you can be free to give the emotions and give the feelings because you won't think, 'What am I going to do next? Am I going to go on top of him?' It's an awkward situation."
The Allied star explained how she and her 52-year-old co-star would laugh about their awkwardness as they filmed for the romantic drama, where they both play spies.
"We laughed because you need to get it out because this is so weird. And so you get this time of looking at each other and saying, 'OK, this is so weird.' And then we go into this and then I'm going on top of you and then we are going to kiss," she added.
In October, the film's first poster was revealed featuring the lead pair — Pitt and Cotillard — and they cut stunning figures dressed in impeccable fashion on the one-sheet. Allied narrates the love story of Max Vatan (Pitt) and Marianne Beausejour (Cotillard), who work as Canadian Intelligence officer and resistance fighter respectively. When the war is over, the real crisis begins as Marianne is suspected to be a Nazi spy.