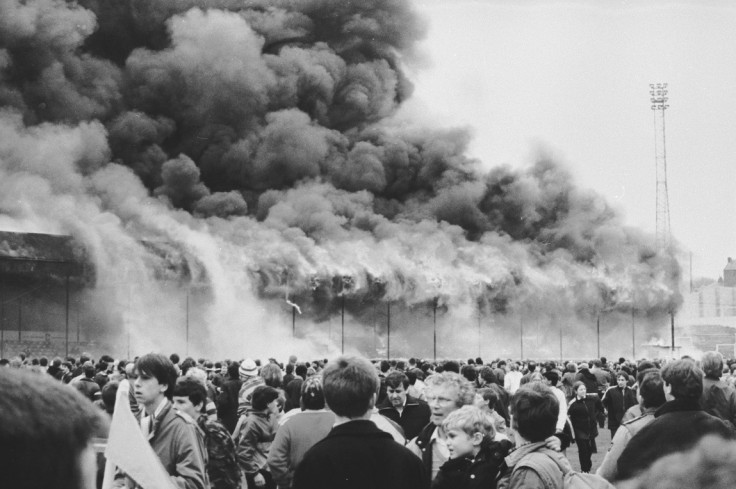 Bradford has paid tribute to the 56 people who were killed in the Valley Parade stadium fire on the 30th anniversary of the disaster.
Flames tore through the football ground during the 1985 match between Bradford City and Lincoln City, killing 54 Bradford fans and two Lincoln fans.
More than 250 fans were injured in the blaze, which is thought to have been caused by a cigarette that ignited an old wooden stand.
Hundreds of mourners today (11 May) attended a service in Centenary Square where bells tolled for each victim as their name was read out.
There was also a minute's silence followed by a rendition of You'll Never Walk Alone. Wreaths were also laid at a memorial for victims.
James Mason, chief operating officer of Bradford City, said: "The victims will never be forgotten in Bradford or further afield. We've had messages of condolence from across the world and the victims should not be forgotten."
Survivor, Mike Harrison, editor of Bradford City fanzine, The City Gent, described to IBTimes UK the panic inside Valley Parade as flames engulfed the stadium.
"It is unbelievable how quickly the fire took hold. People were scrambling for their lives to get out, and I know having sat in that stand normally that it is difficult and there is a drop to get to the pitch level," Harrison said.