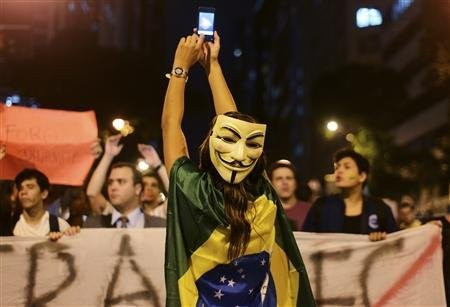 The Confederations Cup final might have ended in triumph for Brazil as they thrashed Spain to lift the trophy but outside the majestic Maracana teargas was being fired at protesters who continued demonstrating for a fairer deal. According to Prof Anthony Pereira, director of the Brazil Institute at King's College London, the protests highlight a crisis of representation as many members of the country feel politicians were not fulfilling their responsibilities and improving social services.
After travelling across Brazil during the last two weeks, Pereira tells IBTimes UK that the groundswell of indignation that spread across the country after the bus fare hike in Sao Paulo took many experts by surprise.
"It really surprised a lot of us who work on and follow Brazil because most of us had assumed that with a football tournament like the Confederations Cup the focus of most Brazilians would simply be on the football. In that sense the people of Brazil defied the stereotype. They were much more interested in the quality of governance," he said.
The Confederations Cup was designed to show that Brazil was ready to host the 2014 Fifa World Cup but the mass demonstrations have instead left many asking whether it was right for the country's politicians to spend billions on hosting a major tournament over public investment.
"Fifa symbolises what many people are unhappy about in terms of the way the government works in Brazil," Pereira notes.
"It's understandable with all this frustration over poor public transportation, the rising costs of things, poor services in terms of education and health, that when the football tournament came about, and a lot of people felt excluded by it rather than included, that that became the focus."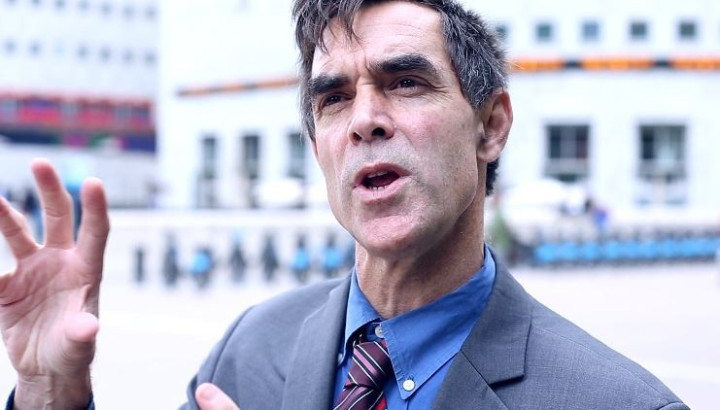 Pereira says the protests show that as Brazil emerges as a growing economic power, there is dissatisfaction among the Brazilian middle class over the lack of improvement in living standards within the country.
"This new generation now has much higher expectations than older people. They're not satisfied with simply putting people in school; they want a good quality education. They're not happy simply with access to a hospital; they want that hospital to really be responsive and have good quality services," he said.
CLICK HERE TO WATCH THE FULL INTERVIEW
READ:
Brazil: President Dilma Rousseff's Pledges Fail to Convince Protesters
Brazil: Show Must Go On Despite First Protest Death, Says Fifa
Brazil Protests: Carla Dauden's Boycott the World Cup Video Goes Viral
Brazil Protests: Hulk, David Luiz and Other Football Heroes Backs World Cup Demos