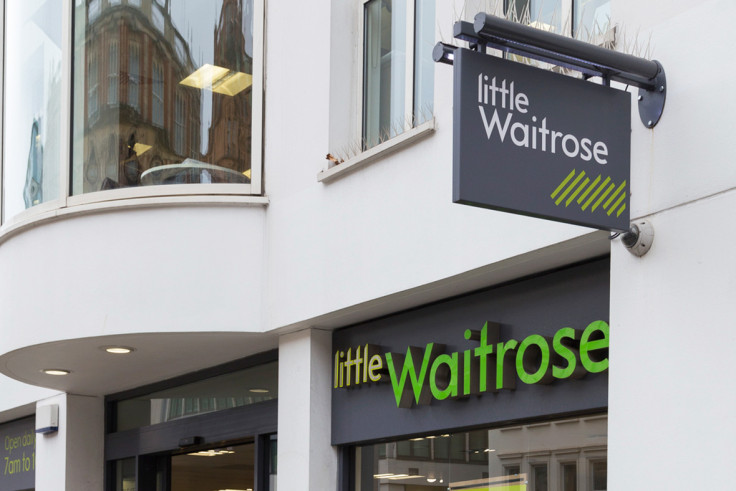 The supermarket Waitrose has long prided itself on giving its customers that little bit extra. For example, the upmarket chain rewards loyalty card holders with a free in-store coffee everyday.
But that's about to change. Waitrose regulars received a short, sharp email on Tuesday morning (21 March) informing them that if they wanted a free coffee then they had better buy something to go with it — and not just a carrier bag or a stamp.
A spokeswoman later described the move as a "refinement" of the existing hot drink policy, which invites customers to a either a free tea or coffee simply by arriving at a store and presenting a loyalty card.
The so-called "refinement" comes into force on 3 April and will see customers required to also make a purchase before qualifying for a "free" hot drink.
A number of items are listed in the small print of the email as being excluded, including: carrier bags, tobacco, stamps, lottery tickets, gift vouchers, cashback, infant milk formulae, car park charges and fuel.
Twitter reacted to the announcement with a mix of outrage and mock-outrage.
"Just got an email saying you can't get a free coffee from Waitrose anymore unless you actually buy something. This is brexit Britain," said Grace.
Alexander Brook was somewhat more sincere in his criticism. He said: "@waitrose poor show. What about trusting your customers? When a coffee costs as little as it does to supply, this shouldn't be a hurdle."
Waitrose's Twitter account advised Brook to speak to someone at an in-store customer service desk.
John Hutson, presumably not Waitrose loyalty card holder, tweeted: "Every now and again I go into a Waitrose store to laugh at how much things are compared to Aldi."
So far Waitrose have not offered an explanation as to why their free coffees are becoming almost-free. Analysts have long warned that Brexit may precipitate a rise in food prices that will be passed onto the consumer. Article-50 is set to be triggered on 29 March: five days before the new coffee regime takes hold.
Earlier this month John Lewis, Waitrose's parent company, cut staff bonuses to their lowest levels in 63 years despite making record pre-tax profits. Sir Charlie Mayfield, chairman of the group, explained the move as a prudential one in the face of an "increasingly uncertain market this year".