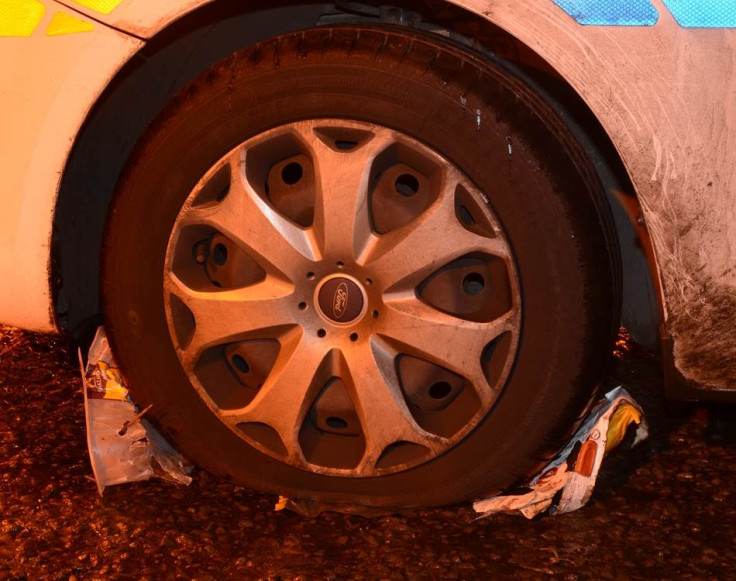 An environmental activist has been jailed for two years for targeting police cars with homemade stinger devices to give officers a "taste of their own medicine".
Emma Sheppard, 33, was found guilty of three counts of conspiracy to commit criminal damage and being reckless to endanger lives after using the makeshift device consisting of planks of wood and nails to puncture the tyres of patrol vehicles.
Three police cars became unusable after Sheppard and a fellow accomplice places the stingers near a police station at Emersons Green in Bristol on 31 December 2014.
Bristol Crown Court heard how Sheppard would disguise the traps by placing takeaway containers over the top of them and placing them on the road.
The defendant said she committed the acts in protest at recent events involving police, including the shooting on a black teenager in the US, police brutality in Greece and cuts to legal aid.
Sheppard, a well-known activist in the area, was previously convicted for attempting to shut down Ratcliffe power station in 2009. Her conviction was later overturned after it emerged evidence from an undercover police officer involved in the case was withheld from the original trial.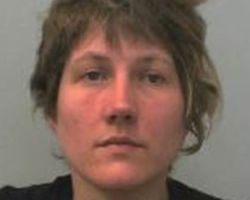 Her latest conviction is part of Operation Rhone, an Avon and Somerset Police investigation into more than 100 incidents of anarchist attacks around Bristol– namely criminal damage and arson - over the last four years at a cost of nearly £20m ($31m).
Judge Neil Ford QC, the Recorder of Bristol, told Sheppard: "Responsibility in relation to these incidents has been claimed by what have been described as anarchist groups.
"I must make it clear from the start that your offending cannot be linked to that course of conduct, although of course this forms a backdrop to the sentencing process in this case."
Detective inspector Andy Beavan, of Avon and Somerset Police, said Sheppard's "reckless and dangerous plan" put lives lives of officers and others road users at risk.
He added: "We have a long and proud history of facilitating peaceful protest and also supporting people who choose alternative lifestyles. We respect their right to lead their lives however they choose and the large majority do so in a safe and law-abiding manner.
"Where protest crosses the line into criminality, we'll take a tough stance in order to keep our communities safe and feeling safe."