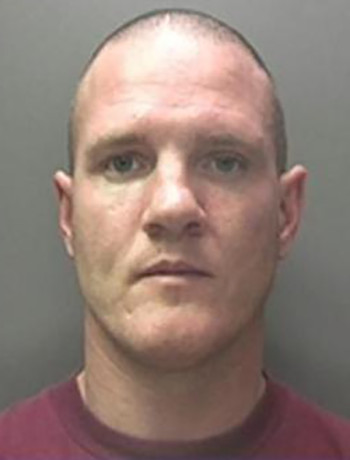 A convicted British killer has been arrested by Spanish police in the Canary Islands, just days after being placed on a list of the National Crime Agency's (NCA) 10 most wanted criminals.
Shane Walford was imprisoned for manslaughter for four and a half years in 2010 after he killed firefighter Paul Gibbons with a single punch outside a Coventry bar in an unprovoked attack.
Gibbons was referred to as "the best father to his children, and someone who was forever helping friends, work colleagues and even strangers" in court.
Walford, a 38-year-old former soldier and ex-boxer was ordered to return to prison in August 2013 after breaching the terms of his licence and went on the run. He was arrested on Saturday.
"Spain is not a safe haven for British fugitives," warned Hank Cole, the NCA's head of international operations. "The NCA and its partners will continue to pursue these individuals relentlessly and return them to the UK to face justice."
As part of Operation Captura, a joint UK and Spanish campaign to arrest serious criminals in Spain, the NCA released the identities of 10 people who are believed to be on the run on March 17.
Since the operation was launched in 2006, 65 criminals have been arrested and the NCA is appealing to the public for any information that could lead to the apprehension of offenders.
"The exceptional level of collaboration and intelligence sharing with the Spanish authorities has been vital to these arrests. However, we still need the support of the public," Cole said.
"Be our eyes and ears and tell us if you have any information on the whereabouts of our targets."
For more information on the fugitives, visit the NCA's Operation Captura website.