British tourist fights for his life after San Francisco mugger stabs him in the head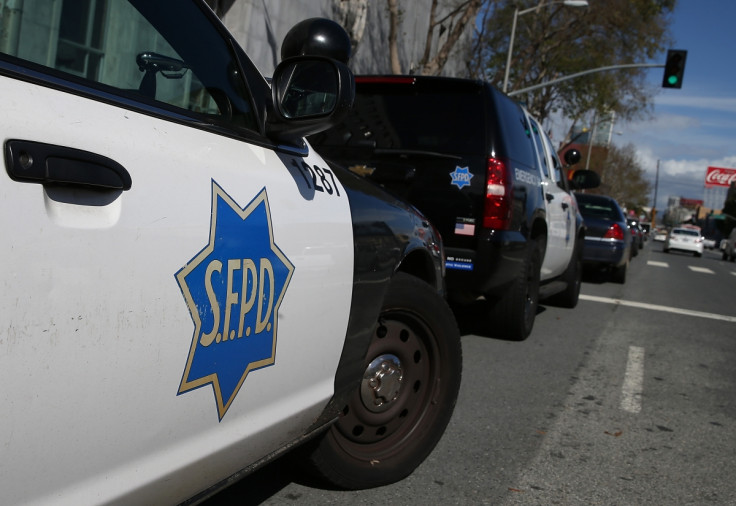 A British tourist was fighting for his life after being stabbed in the head during a mugging in San Francisco. The victim was transported to San Francisco General Hospital with severe trauma, police officials confirmed.
The man, 44, was walking with his niece when the incident occurred on Post Street near Franklin Street at roughly 8.30pm on 18 February. They were attacked by a man and a woman, who fled the scene on foot with the victim's bag after the male suspect stabbed him in the head with a knife. The victim's 23-year-old niece was not injured during the mugging.
Officer Albie Eparza from the San Francisco Police Department told ABC7: "The female victim is visiting from Southern California and the male victim is visiting from the UK. Right now, the male victim is listed with life-threatening injuires at the hospital."
The male suspect is thought to be in his 30s or 40s, while the female suspect is believed to be in her late 20s. No arrests have been made so far, however, a green and grey wool scarf belonging to the female suspect was left at the scene. Police are believed to be using DNA material on the scarf to track down the woman.
The male attacker has been described as a muscular black man who was roughly 5ft 10in tall, while his female accomplice was also black, with dreadlocks or braids in a ponytail, and roughly 5ft 4in tall. The male was wearing a hooded sweatshirt.
CCTV cameras are also being investigated in an attempt to identify the suspects. San Francisco Supervisor Eric Mar cautioned tourists about increasing crime and warned that they could be targets. However, a police spokesperson then denied that tourists were specifically targeted.
Mar said: "I know our police department is doing what they can, but I think we need to raise awareness that when people come to the city, they really need to be aware that they are targets at times."
© Copyright IBTimes 2023. All rights reserved.