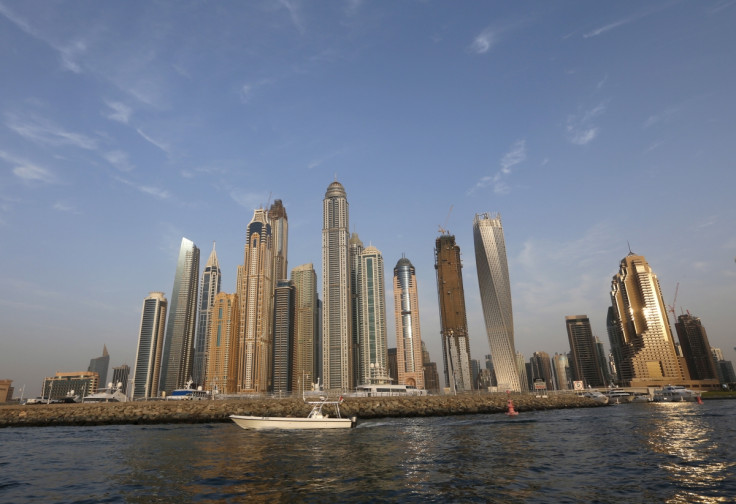 A British woman who was charged with having "extra-marital sex" in Dubai after reporting she had been raped has had the case against her dropped. The arrest of the 25-year-old woman caused an outcry after she was detained and her passport confiscated when she reported that she was raped by two British men in a hotel room.
Now prosecutors in the United Arab Emirates (UAE) say they have stopped the case after studying mobile phone footage on a suspect's phone showing "the act happened with the consent of the three parties in question".
The woman and the two men involved have been told that they can return home. The Foreign Office say they had been working to support the woman and her family.
A statement from the prosecutors said: "The office of Dubai Public Prosecutor has closed the case involving the alleged rape of British national ZJM following careful examination of all evidence. The act happened with the consent of the three parties in question.
"A video obtained from the mobile phone of one of the suspects detailing the act was a key evidence that supported this conclusion," they concluded, according to a report by The Independent
The incident was reported in late October at the al-Barsha police station. The two male suspects were subsequently arrested, questioned and had their passports confiscated, but no charges were filed against them.
Founder of UK-based charity Detained in Dubai, Radha Stirling, said in a statement: "We are extremely pleased to hear reports that [the] charges have been dropped. We expect that the spotlight on the UAE justice system has led to a review of the charges and their subsequent withdrawal.
"We hope that the UAE takes this as yet another example of why they need to implement a policy that protects victims of crime against retaliatory charges or counter criminal accusations."
Prosecutors in Dubai say that they take all crime "very seriously, including and especially violence against women, and conducts thorough investigations of all incidents". In Dubai all sex outside of marriage is illegal, with the penalties for westerners are imprisonment, fines and deportation.
The cases of Western women caught up under the laws are often highlighted in the global press, such as the case in 2013 of a Norwegian woman who was sentenced to 16 months in prison after reporting being raped.