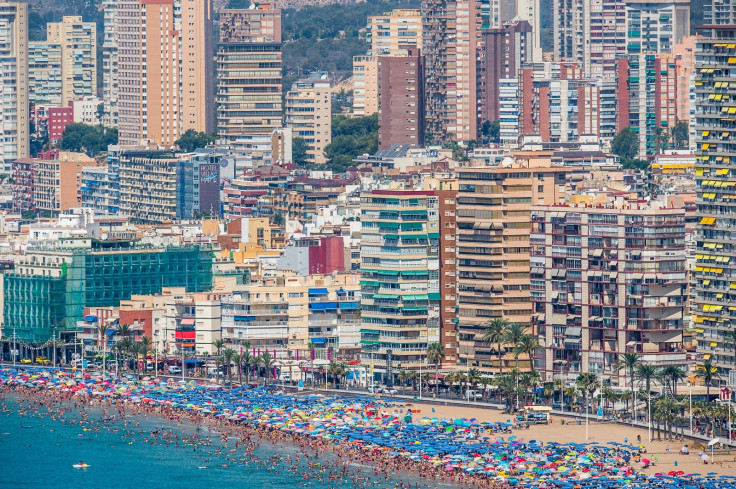 A British woman holidaying in Benidorm, a Spanish seaside resort, was arrested for abandoning her twin sons to go on a drinking spree around the several bars in the area. The 40-year-old told the police that she realised her nine-year-old sons were missing, but did not look for them or alert the police as she believed they would be fine on their own.
Spanish police have reportedly declined to reveal the identities of the tourist and her children. The family is said to be planning to return to the UK by cutting short their trip.
The Spanish police said the incident took place on 27 July night. A couple came to a police station at around 10pm local time with a nine-year-old boy who they found wandering on the streets looking for his mother. The boy told the couple and later the police that his mother had given him and his twin brother some money to buy something to eat. But on returning, they could not locate their mother and went searching for her. They began looking for her in two different directions and got separated.
The police later found his twin brother lying at the entrance of their holiday apartment; he had reached there walking all through the town on foot. A search for the mother went on throughout the night across the resort town, but she was found the next morning sleeping peacefully at the holiday apartment.
"Officers began searching for the mother and the other child and found the minor three hours later lying at the entrance to his holiday apartment in Finestrat having walked across town to reach it. The boys were taken to a police station and then to a child protection centre to guarantee their safety," the police statement read.
Police said the mother claimed she had lost her children around 8pm while she was out drinking, but did not search for them "because she thought they knew the way home, despite it involving them crossing the whole of Benidorm on foot."
A UK Foreign Office spokesman told MailOnline that they were informed by Spanish authorities about an incident involving a British family in Benidorm. It is not yet known if the woman will face any charges for the negligence.