Buckingham Palace could lose Queen's Guards due to recruitment crisis
Ministry of Defence admits to slight under-manning but insists royal guard will be maintained.
The Queen could be in danger of losing her guard at Buckingham Palace due to the worst recruitment crisis in the history of her historic regiments. According to Ministry of Defence (MoD) figures, three of the five regiments tasked with protecting the Royal households are understaffed.
The three regiments in question – the Scottish, Irish and Welsh guards – each have fewer than the 330 guardsmen required to be seen as fully effective. The Scots Guards regiment can only muster 260 soldiers, according to the MoD, and the Irish and Welsh guards each have just 230. The figures were revealed by the Sunday Express.
Altogether the Household Division, which guards the Queen is composed of seven regiments, and stretches back to 1660. As well as the Scots, Irish and Welsh Guards there are the two regiments of the Household Cavalry – the Life Guards and Blues & Royals – the Grenadier Guards and the Coldstream Guards.
The MoD says soldiers can be moved between the various regiments to ensure there is proper cover. Though distinct regiments, each with long proud histories, there have been historical precedents for this. During one Afghanistan tour, a shortfall of Welsh Guards was boosted by members of the Scots Guards.
Former defence minister Sir Gerald Howarth MP said this was an inadequate solution to the crisis. "Mixing and matching regiments does not recognise pride of the cap badge, particularly within the historical context of Guards regiments. These aren't just Bearskin-wearing ceremonial guards, they are also fighting warriors. Men fight more effectively when they are in a cohesive unit; they fight for the man alongside them, someone they will know well."
However, the MoD insisted the Queen's security would not be compromised. An Army spokesman told the Mail Online: "The Infantry, including the Division of Foot Guards is sufficiently manned to deliver its operational and ceremonial requirements."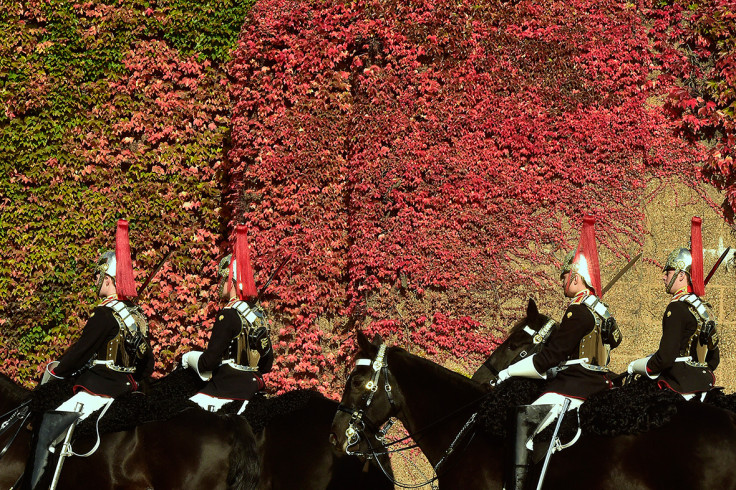 © Copyright IBTimes 2023. All rights reserved.