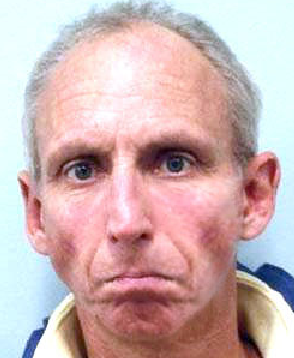 Police arrested the man at the centre of a 12-hour hostage crisis in Bunbury, Western Australia, on Friday 17 July, after a tactical response team shot him with non-lethal bullets.
Dozens of police and tactical officers, swarmed the patch of abandoned scrubland where the situation had developed, after the man's one hostage was released during negotiations.
The hostage taker has been identified as David Batty, an escaped psychiatric patient. The Bunbury Mail reported that Batty had been involved in a similar hostage situation in Perth in 2012.
Batty did not stand trial for previous incident because he was mentally unsound.
Specialist officers travelled to Bunbury, 170km south-west of Perth, to help with a coordinated response. The operation included members of the Major Crime squad, the Tactical Response Group and the Traffic Enforcement Group.
In dramatic scenes, at one point in the hostage situation authorities used a remote-controlled robot to communicate with Batty and pass him information.
In initial reports he was said to have explosives strapped to his body but in subsequent statements police have refused to confirm if he was armed or in possession of explosives.
Shouting was overheard at the scene as police and negotiators pleaded with the escaped patient to end the escalation. Just before they fired the rounds of beanbag ammunition at Batty police were heard to shout: "Do you understand?"
At one point in negotiations a female voice, possibly a member of the hostage taker's family was heard asking him to end siege.
Police have said they were pleased with the peaceful conclusion of the volatile situation.
Inspector Geoff Stewart from the South West District Office said the community's assistance was crucial to help end the stand off.
"I would like to thank the Bunbury community for their patience and understanding at what occurred and reassure them that the situation has been fully resolved," he said in a statement.
"Everyone listened to what they were told and what they had to do and it caused relatively minor disruptions.
"The situation could have been a lot worse but, it wasn't and we are really thankfully for that. This is because of the training and response of police officers involved and the community's assistance.
Police will now conduct investigations into the incident to discern exactly how the situation developed.
David Batty's last hostage-taking episode and subsequent escape from Graylands Hospital on June 19, 2014 sparked debate in Australia over security at mental facilities.
Police had been looking for him and were said to have "concern for his safety and welfare."
Prior to his this recent hostage, the 52-year-old was last seen at a shopping centre a year ago.
The hostage, who it is believed was known to Batty, is said to be in good health and the area near to Bunbury's main road where the situation took place has been declared safe.