Burglars 'bound lesbian couple and their kids by the feet then slit their throats to rob Xbox and TV'
James White and Justin Mann are charged with multiple counts of murder, burglary and robbery.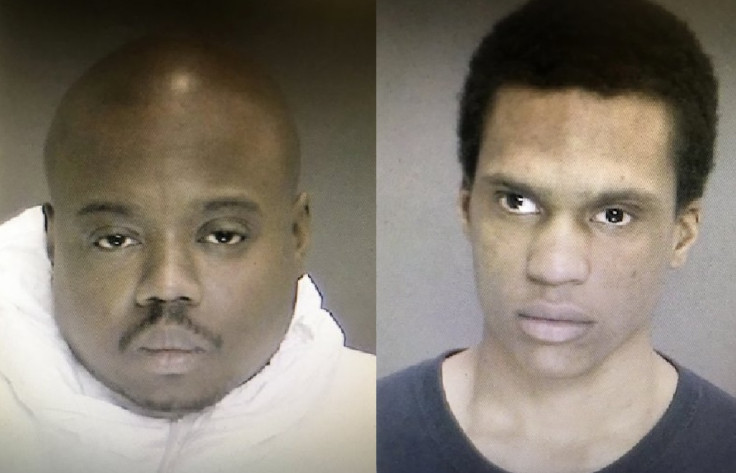 A woman, her lover and two children had their feet bound and throats slit by burglars who stole an Xbox and a TV, an indictment states.
Shanta Myers, 36, her girlfriend Brandi Mells, 22, and Myers' children – Shanise, five, and 11-year-old Jeremiah were brutally killed on 21 December, in Troy, upstate New York.
A Rensselaer County grand jury indicted two suspects, James White, 38, and Justin Mann, 22, on 13 murder counts, as well as burglary, robbery and possession of stolen property.
White and Mann have pleaded not guilty and are being held without bail.
The bodies of the victims were found on Boxing Day in their basement apartment in the city, north of Albany.
The victims' throats had been slit and they had been tied up by their assailants, the Albany Times Union reported.
Troy Police Chief John Tedesco said following the killings: "After being in this business for almost 42 years, I can't describe the savagery of this."
He added: "Nobody that's been involved in this case is going to ever forget this, I can tell you that."
The indictment, read at a hearing on Friday, said the men were committing a burglary when they killed the women and children before they fled with a flat-screen television and Xbox.
Myers' eldest son Isaiah, 15, was away at the time of her killing but has been left terrified that the killers would come for him next.
He told CBS6: "Heartbroken. I fell down to the ground right in the bathroom and cried thinking, ''who would've done this?''
It was reported that Mells had been friends with Mann, according to Myers' nephew Khalif Coleman, who told the Daily Beast: "I never seen him before a day in my life but some of my family members recognize him as Brandi's friend".
Court records show that White was released from prison in 2010 after pleading guilty to manslaughter, after the 1999 stabbing of a man during a break-in in New York.
It has also been revealed that Mann was released on parole in June after being convicted of first-degree robbery in Queens, New York, three years previously.