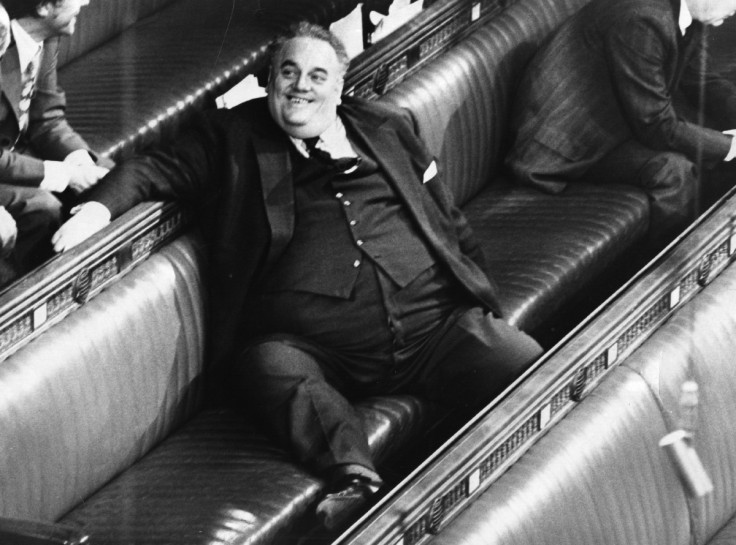 Margaret Thatcher was aware that former Liberal Democrat MP Sir Cyril Smith had been accused of sexually abusing young boys before she granted him a knighthood, a government dossier reveals.
The documents show that the Political Honours Scrutiny Committee (PHSC) flagged the allegations to the former prime minister in 1988, after Smith was nominated for a knighthood.
Thatcher was informed by Labour peer Lord Shackleton that police had investigated Smith in 1970 for "indecent assault against teenage boys" between 1961 and 1966, "but that the Director of Public Prosecutions (DPP) had decided 'there was no reasonable prospect of conviction'."
Lord Shackleton wrote that it would be "slightly unfortunate" if this information stopped Smith being knighted, adding: "We felt it right to warn you of our fear that the integrity of the honours system would be at some risk if the award were to be made and announced."
Another note from 1988 said that although the PHSC had some reservations about Cyril Smith's knighthood, it had concluded: "So far as we believe and have been able to ascertain, his past history or general character does not, in all the circumstances, render him unsuitable."
The 19-page dossier was released to the Mail on Sunday following repeated requests for disclosure under Freedom of Information laws. The newspaper had made several demands for the information since April last year, but said it was only released after the Information Commissioner intervened.
The Cabinet Office has denied it tried to cover up the extent that the, at the time Conservative, office knew about the abuse accusations.
A spokesman said: "There is no cover-up nor was the Cabinet Office forced to release this information by the Information Commissioner.
"This is a sensitive and complex case and it is right that we considered advice from a range of officials. After considering the advice, the Cabinet Office decided to disclose information."
Labour MP Simon Danczuk, who wrote a book covering the historical abuse allegations, accused current Prime Minister David Cameron and his deputy, Liberal Democrat leader Nick Clegg, of colluding in the cover-up.
"It involves their people and we should not have to learn about this piecemeal because of journalists pestering for information," he told the Mail on Sunday.
"The Prime Minister promised there would be no stone unturned into the inquiry of historic sex abuse in Westminster. But the Cabinet Office seems to be doing the opposite."
Smith was the Liberal, and later Liberal Democrat, member of parliament for Rochdale from 1972 to 1992.
Despite being investigated by police, he was not charged for any offences before his death in 2010.