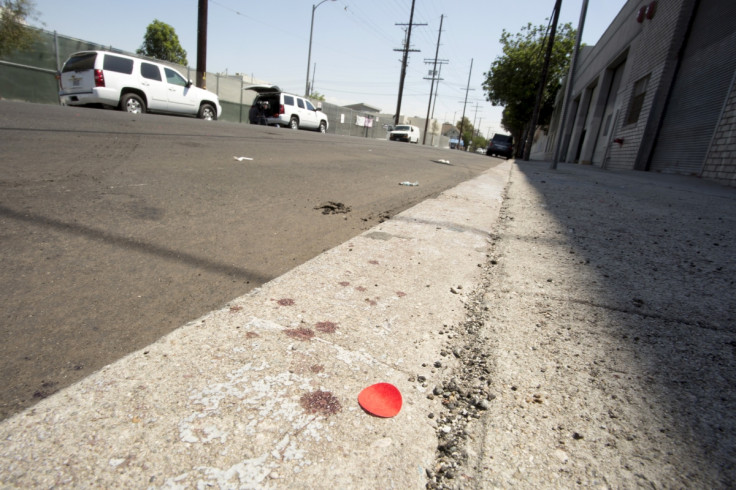 A 33-year-old father, who was found stabbed in the front of an SUV with his three sons stabbed to death in the back, was charged with murder on 15 September. The three boys, ranging in age from eight to 10, were discovered near a South Los Angeles elementary school on 9 September.
According to the Associated Press, Luis Fuentes, who also goes by the name Luiz Yantuche, was charged with three counts. Although prosecutors have not yet said whether they will seek capital punishment, the district attorney's office claimed that special circumstances would make Fuentes eligible for the death penalty.
Police claim Fuentes used a knife to murder his children, who were identified as eight-year-old Alexander Fuentes, nine-year-old Juan Fuentes and 10-year-old Luis Fuentes.
The boys were found in the backseat of a silver SUV in the early hours of 9 September. Their father was also in the vehicle, seriously wounded, in what police believe was a self-inflicted stabbing.
The Los Angeles Times reported that the Los Angeles County Department of Children and Family Services launched an investigation into whether social workers had properly looked into allegations that the boys were at risk. The department became involved with the family in March 2010, when it was reported that the boys were being physically abused.
While that initial allegation was marked inconclusive by social workers, a second allegation in September 2010 was found to be true. The boys remained with their father until the case was closed a year later, the Times reported. Two more calls were made of physical abuse in April 2014 but were marked "inconclusive" in October.
The father of three is being held on a $3m bail and is scheduled to appear in court on 16 September, CBS Los Angeles reported.