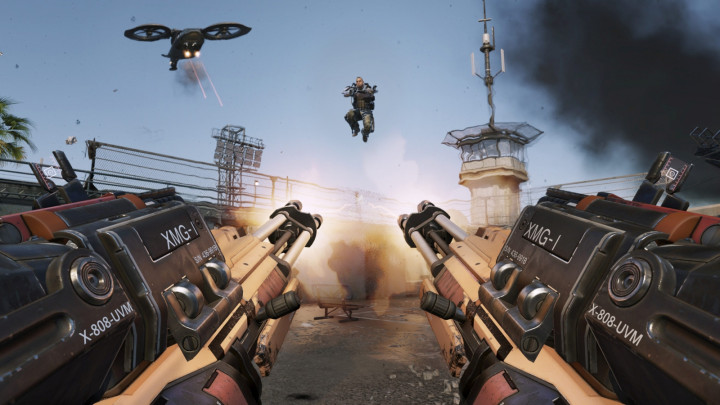 Activision's military shooter series Call of Duty has rocketed past a total $10bn (£6.4bn) in sales since it launched in 2003.
The announcement was made as Activision Blizzard revealed this year's game Call of Duty: Advanced Warfare to be the biggest entertainment launch of the year, "surpassing all movie, music and book launches this year," according to CEO Bobby Kotick.
Kotick also proudly boasted that the series total "far exceeds box office receipts for such household movie franchises as Hunger Games, Transformers, Iron Man and Avengers, combined."
On top of everything the Sledgehammer Games-developed Advanced Warfare was also revealed to have been the highest-selling digital launch in console history.
"We poured our hearts into making Call of Duty: Advanced Warfare an epic ride and we are pleased with the performance," added Activision Publishing CEO Eric Hirshberg.
"Sales and engagement are up through the first week compared to last year. Season Pass sales are up, as well. The game has been very positively reviewed and the response from fans has been tremendous. We believe Advanced Warfare will be the most successful game of the year and we thank our fans for making it the biggest entertainment launch of the year."
If you're thinking "surely there can't be any more for them to boast about?" - you would be wrong.
Citing their own data Activision claim that more than 370 million online matches have been played since the game's launch, with players levelling up over 200 million times.
So if anyone was wondering whether Call of Duty's popularity might be on the slide, the bubble doesn't appear to be bursting any time soon.