Call Of Duty: WW2's multiplayer will let you play as female soldiers, Michael Condrey, co-founder of developer Sledgehammer Games revealed over the weekend in a tweet responding to a fan inquiry.
Taking place during the Allied invasion of Europe between 1944 and 1945, players will mostly play as Ronald 'Red' Daniels, a rookie Private in the United States Army, 1st Infantry Division - also known as the Fighting First.
There will also be missions that cast players as a woman fighting in the French resistance.
"We want the story to be meaningful and for that we do want you to stay attached to the characters in a way that gives them time for them to develop and breathe," Condrey said in an interview with GamesRadar.
"Character hopping makes it hard to keep that connection.
"I think where you join with the French Resistance is a really nice moment – but primarily you stay with the squad, you stay with Daniels."
He noted that the game will also feature "a German family and two sisters, there's Crowley, a British officer, there's Cormack, an African-American officer from another regiment."
"We really wanted to capture that it was a global cause, right?" Condrey said. "This isn't an American war, this isn't a story of an American squad — this is a global cast and so you'll see some really powerful performances on both sides of the war. You'll see some powerful performances by the men and women who sacrificed, families that were involved."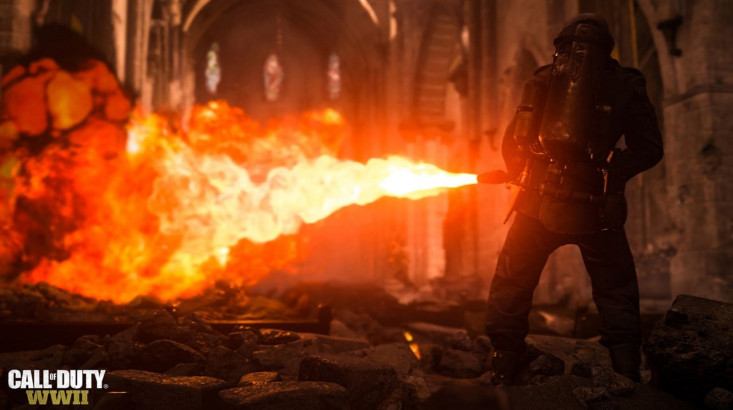 The news comes as no surprise since there have been playable female characters in past entries in the massively popular series as well.
Still, the announcement has been criticised by some fans, who have argued that the United States and other countries did not allow women to take on combat roles during the Second World War. However, women did fight in national resistance movements around Europe including in Poland, France and Italy.
"Wow, now I'm not buying this anymore," one user tweeted. "Either remove the females or you'll lose tons of fans and money."
They won't.
Another wrote: "They announced they're trying to be as historically accurate as possible. Yet with female soldiers they've pretty much just lied to us."
Others have been quick to diffuse arguments that the game is historical inaccurate by pointing out how fans turned a blind eye to the Nazi Zombies co-op mode that will be included in the game.
"Highlighting the diverse ensemble cast, players will also encounter the French resistance movement, featuring strong and vibrant characters who were fighting for their homeland even after all seemed lost", Activision said in an earlier release.
"The game takes players from the beaches of Normandy to the liberation of Paris and beyond, across a variety of heart-racing engagements and epic battles."
The game's multiplayer will officially be unveiled at E3 2017 in June.
Call Of Duty: WW2 is set to release on 3 November for PS4, Xbox One and PC.