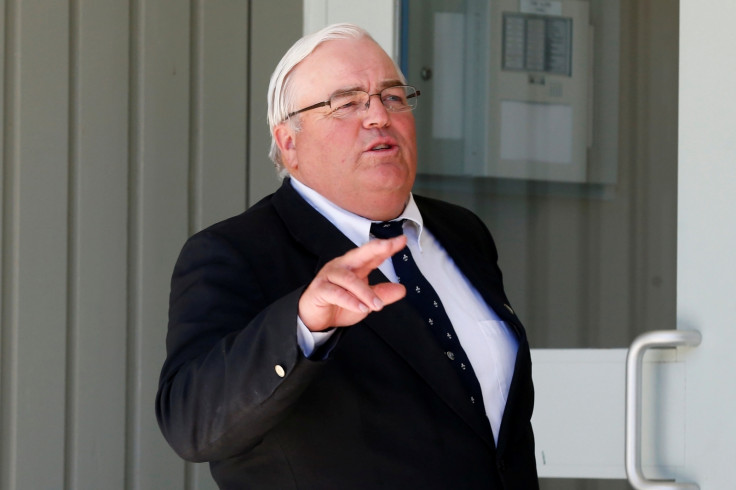 A former religious leader in Canada has been found guilty of polygamy after marrying two dozen women and fathering 145 children.
Winston Blackmore, 60, was convicted of having multiple marriages over the course of 25 years in the tiny Mormon fundamentalist community of Bountiful, British Columbia.
James Oler, 53, also of Bountiful, was found guilty of the same offence after being accused of having five wives – it is not clear how many children he had.
Blackmore never denied having 24 wives at the 12-day trial, which he argues are part of his religious beliefs that call for 'celestial' marriages.
Blackmore's ex-wife, Jane Blackmore, gave key evidence against him, with the judge calling her a "thoughtful, credible" witness.
His lawyer Blair Suffredine has previously said Blackmore would challenge the constitutional validity of Canada's polygamy laws if his client was found guilty in a case that has already lasted decades.
Blackmore was accused of "a kind of conjugal union" with 24 women between 1990 and 2014, according to court documents. Oler faced the same charge involving five women between 1993 and 2009.
"I'm guilty of living my religion and that's all I'm saying today because I've never denied that," Blackmore told reporters after the verdict.
"Twenty-seven years and tens of millions of dollars later, all we've proved is something we've never denied. I've never denied my faith. This is what we expected."
Blackmore and Oler were prosecuted as part of an investigation first launched in the early 1990s by the provincial government.
Former bishops
Under Canadian law, the maximum penalty they will each face is five years in prison. Both men have been released on bail and are due to be sentenced at future hearings.
Blackmore and Oler are both former bishops of the Fundamentalist Church of Jesus Christ of Latter-Day Saints, a breakaway Mormon sect that believes in multiple marriages. The group's main base is in a small community on the Utah-Arizona border in the United States.
The mainstream Mormon church renounced polygamy in the late 19th century and disputes any connection to the fundamentalist group's form of Mormonism.
However, according to Canadian newspaper CBCNews, the pair were not prosecuted at the time because of confusion over Canadian polygamy laws.
Prophet in jail
Oler was chosen to lead the Canadian community just north of the US state of Idaho following Blackmore's excommunication from the sect in 2002 by Warren Jeffs, considered the prophet and leader of the group.
Authorities have said Jeffs still leads the sect from a Texas prison, where he is serving a life sentence for sexually assaulting underage girls he considered brides.
The trial also heard from mainstream Mormon experts and law enforcement officials who worked on the case. Up to 700 records seized as part of the investigation outlined the "celestial" marriage practice.
A celestial marriage is a secretive, plural marriage not registered with any higher governments — but records were kept in a vault in Texas.