The Supreme Court of Canada on Friday (8 September) approved the extradition of two Canadian nationals who are wanted in India over the murder of a 25-year-old woman in a 2000 case of honour killing.
The body of Jaswinder 'Jassi' Sidhu was reportedly found dumped near a canal in the northern Indian state of Punjab with her throat was slashed, while her husband, Sukhwinder 'Mithu' Sidhu, was brutally beaten and left for dead. The husband, however, survived the attack.
India had requested the extradition of Malkit Sidhu and her brother Surjit Badesha for allegedly masterminding the murder in a case of honour killing. Jaswinder was allegedly killed for marrying a man from a lower social status against the will of her parents.
"It is the theory of the Indian government that Jassi was the victim of an 'honour killing' arranged by her mother and uncle," the Friday judgment by the top court read.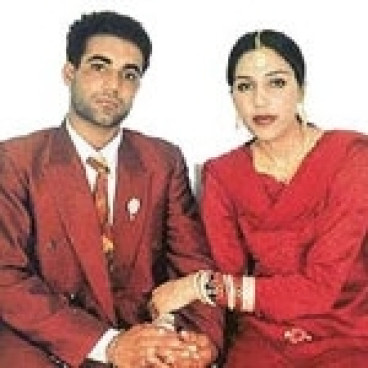 The statement also added that the surrenders of both Badesha and Malkit Sidhu "were not otherwise unjust or oppressive".
The top court also ruled that "there was no substantial risk of torture or mistreatment" of the two accused in India. The remarks were in reply to arguments presented by the two accused, stating that they could face neglect or mistreatment in India's prison system.
They had also cast doubts on the Indian government's assurance that they both would not be administered with death penalties.
Their lawyers had also argued that their extradition would be a violation of their constitutional rights under Sec. 7 of the Charter of Rights and Freedoms, but the Supreme Court struck down all these arguments.
"The alleged crime for which India was seeking Mr. Badesha's and Ms. Sidhu's extradition was extremely serious, and in the minister's view, it was important that Canada comply with its treaty obligations to India so that India could see justice done on its territory," the court said in its ruling.
The top court also ruled that a previous surrender order issued by the then Justice Minister Peter MacKay following the 2000 killing was "justified", CBC news reported. The surrender order was challenged and ultimately struck down by B.C.'s Court of Appeal in 2016.
A total of 13 people, including Badesha and Malkit Sidhu, were charged in India in connection with the murder, of which 11 have already been tried in Indian courts. Seven of those tried were convicted and four were acquitted, but four of those convicted were also acquitted on appeal at a later date. Badesha and Sidhu are yet to face trial, court documents reportedly showed.