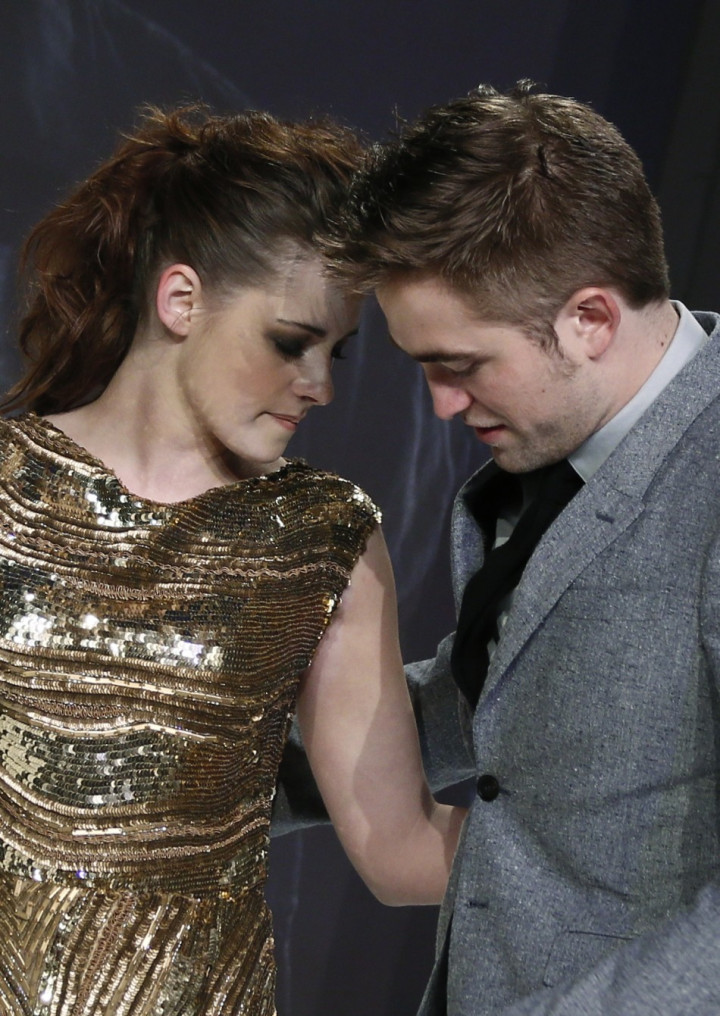 Robert Pattinson and Kristen Stewart are reportedly scheduled to attend the 66th annual Cannes Film Festival.
According to Sun, the two are planning to spend a few days in France and have booked a £5,000-a-night suite at the Hotel Du Cap to attend the festival. The couple will also take a tour of the local vineyards.
"Robert's going to be in Cannes on promotional duties and is taking Kristen along. They have their eye on doing a tour of the local museums, like the Picasso one in Antibes, and Renoir's house," a source said Sun, "But they're also going to go down to Provence and visit the vineyards there. You can camp in the grounds of these massive chateaus and they've decided they need some 'normal living'."
Last time the two graced the red carpet together was during the promotion of the final premiere of The Twilight Saga: Breaking Dawn - Part 2, the hugely successful vampire-themed fantasy film franchise.
The couple's relationship ran into choppy waters last year, when Stewart cheated on Pattinson with married Rupert Sanders. However, after a long-drawn and very public saga, it appears the two are happy and secure in their relationship once again.
"This is by far the happiest Kristen has ever been and she's more in love with Rob than ever," an insider told Hollywood Life, "She is absolutely dreading to have to say goodbye to him when he leaves for his next project."
"But she's just living in the moment and enjoying her time with Rob. She really values their time together and is making every moment special. Right now Rob is her priority," the source added, "It's been really important for her to show this to Rob - that their relationship comes first."
The Cannes Film Festival starts on 15 May and runs to 26 May. Oscar-winning director Steven Spielberg will be Head of Jury for the main competition.
Happy Birthday Robert Pattinson! Twilight Star Turns 27 [PHOTOS]
Cannes Film Festival 2013: Will Aaradhya Join Mother Aishwarya Rai Bachchan on Red Carpet?