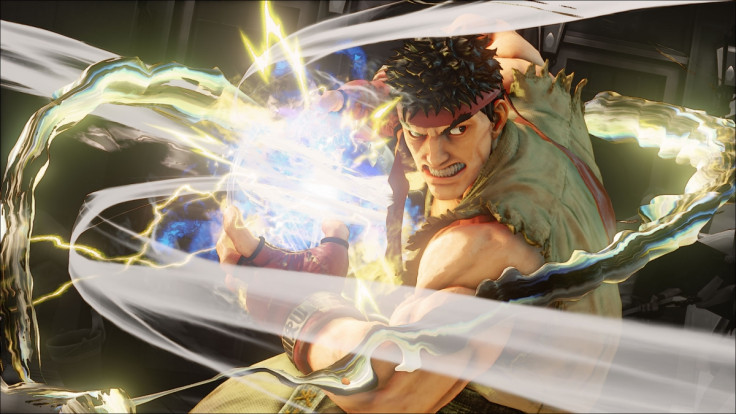 Despite being 2016's most anticipated releases, Capcom's Street Fighter 5 was released to a poor reception in February due to its lack of content and server issues. Following CEO Kenzo Tsujimoto's admission last week that the game "needed more polish" before launch, Capcom has outlined some of their plans to make sure its future titles do not run into similar issues.
During its annual financial earnings call, the company announced plans to restructure its development periods "for a small number of titles" in order to "prioritise completeness" over firm development deadlines.
"For games to be hits at the global level they must be high quality," Tsujimoto said during the session. "To this end, as a result of judging it necessary to spend a little more time on the development and operation of titles that are not yet up to that standard, we have revised the development periods for a small number of titles." He did not specify which titles have had schedule adjustments.
Prior to Street Fighter 5's release, Capcom said it expected the title to sell 2 million copies by the end of the current fiscal year (ended 31 March). The company, however, fell short of its sales target having sold over 1.4 million copies since its launch.
"Rather than absolutely holding to sales periods or development deadlines, in the pursuit of quality that wholly satisfies our users we will carry out development that prioritizes completeness even if it requires some scheduling adjustments," Tsujimoto said.
The title suffered from numerous technical issues at launch including broken servers and several bugs, in addition to a lacking story mode and the absence of its classic Arcade Mode. Many critics believed that the title was rushed to make its February release in order to tap into competitive tournaments and the Capcom Pro Tour.

The developer, however, insists that was not the only reason.
"The Capcom Pro Tour wasn't the only reason for why the game was released when it was," Capcom producer Yoshinori Ono said in a recent interview with Game Informer. "We understand that if we had more features ready at launch, it probably would've been better received by some of our more casual fans who tend to enjoy Street Fighter more via single-player content, as opposed to competitive play. There's a delicate balance between our hardcore and casual players. We understand that the game serves several needs and we'll continue to work hard to strike that perfect balance so that we can live up to our 'Street Fighter for all' mission."
In March, the game released its first major update, introducing a new character Alex for free until Capcom launches its premium currency Zenny Store. The company will also release a free Cinematic Story Expansion in June and plans to release five more DLC characters by the end of September to further flesh out the game.