Street Fighter 5 eSport: Everything you need to know about Capcom fighter's pro scene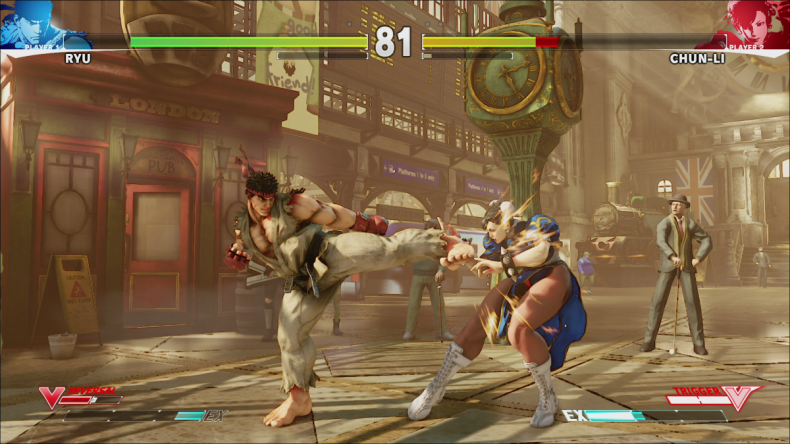 The launch of Street Fighter 4 all those years ago breathed a new lease of life into the fighting game community. Not only did a swarm of new players get involved with the competitive scene, it also sparked a massive uptick in the amount of large tournaments and enticed more sponsors to sign up.
In the years since, fighting games have grown massively as an eSport and SF4 (in a few different forms) has always remained king of the scene. That is until now. With Street Fighter 5 upon us, the world of competitive Street Fighter is about to be turned on its head, but exactly how things will change is not easy to predict.
In order to get you up to speed, here is everything you need to know about the biggest tournaments and best players in competitive Street Fighter right now.
---
The best tournaments to watch
---
Capcom Pro Tour - All Year
Technically, the Capcom Pro Tour isn't a single event but a series of Street Fighter 5 tournaments backed by Capcom, taking place around the world. This year's tour will consist of 72 events across the world, culminating in the Capcom Cup.
Players will take part in a number of premier and ranking events to try and claim a place at the massive end-of-year tournament. Winning such an event will guarantee a spot, otherwise it's down to player performance across the season. The first premier event to check out is Final Round in mid-March, while other notable events include DreamHack Summer in June and EGX, which takes place in Birmingham in late September.
Every premier event on the tour will certainly be worth a watch as all the biggest names try to secure themselves a shot at the big money later in the year.
CEO - 24-26 June
CEO is very much an event made by the community, for the community. If attendees want a game to be there, chances are it will be, along with some of the best players in the world. This year's offering will see both Street Fighter 5 and Ultra Street Fighter 4 receive a prominent place on the listing, and with this being one of the last major events before EVO, you can expect one of the events of the year.
CEO is also one of the premier events on the Capcom Pro Tour, meaning the victor of the SF5 competition will book a slot in the Capcom Cup event later in the year.
EVO - 15-17 July
By far the biggest and best-known fighting game event of the year is EVO. Held every year in Las Vegas, EVO holds the biggest tournaments for almost every major fighting game, except this year there is one glaring omission. Ultra Street Fighter 4 will not be played – instead only SF5 will take to the stage, a move that has angered some fans.
SF4's absence doesn't change the fact that if you only watch one fighting game event this year, it needs to be EVO. Every top player in the world will be taking part and the action is sure to be incredible. Add in the new stadium setting and EVO 2016 is set to be the biggest and best fighting game event ever.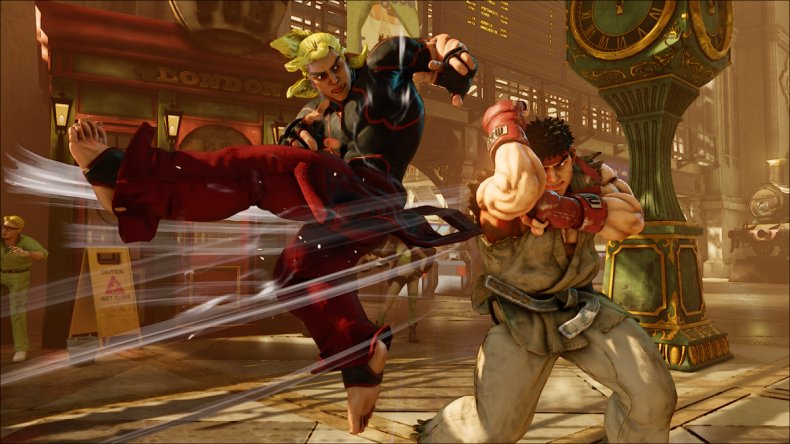 ---
Players to look out for
---
Kazunoko surprised almost everyone by winning the 2015 Capcom Cup tournament after a fairly average year beforehand. Finishing in 9th place at EVO 2015 and 4th at Final Round 18, almost no one expected him to go undefeated at the Capcom Cup, but that is exactly what he did.
Interestingly, Kasunoko doesn't just play Street Fighter, he has also proven to be quite the Guilty Gear player, although with the big money on offer in SF5, that is surely where his focus will be over the next 12 months.
Momochi is arguably the best Ultra Street Fighter 4 player in the world right now. In 2014, he won the Capcom Cup and emerged as the EVO USF 4 champion in 2015. At 30 years old, he certainly isn't the youngest competitor on the scene and many would assume his career will start to wind down soon, however with the results he has had over the past 12 months, it is highly likely he will be at the top for a little while longer.
Momochi's main character (this is called maining in the community) is Ken in USF4, but it remains to be seen if that will be the case in SF5, or just how well he will adapt to the new game. He has the raw skills but his age and there being a new game to learn could mean Momochi drops down the pecking order, or sticks with USF4 for a while longer.
Not only is Daigo Umehara a fan favourite, he is one of the longest-standing members of the fighting game community, placing highly at major events since the mid 2000s. He was arguably the most consistent player across all versions of SF4, maining Ryu and his variants. Umehara had a disappointing EVO last year, finishing in 9th place, but came back strong at the Capcom Cup where he was the runner up.
Snake Eyez is perhaps the most well known Street Fighter player. The American has become more of a brand than any other top SF player, nabbing himself a sponsorship with Red Bull and even getting a mini documentary series made about him because of it.
His in-game performances backs up his fame, consistently placing highly in many of the top events in the world thanks to his Zangief play. Fortunately, Zangief is going to be available in SF5, so Snake Eyez should have a relatively easy time moving over to the new title and could possibly become the best in the world.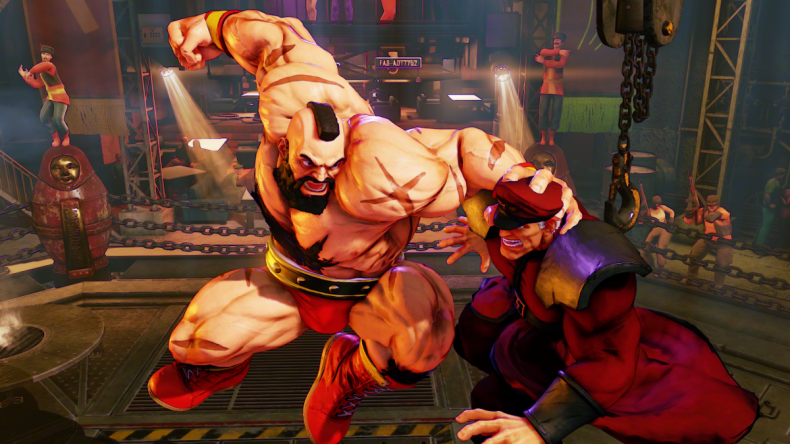 ---
So is Street Fighter 4 dead?
---
It certainly feels like if the decision was up to Capcom then the answer would be an emphatic yes, however the community has decreed SF4 will live on as a competitive game for a while yet. Almost all the major events this year, bar EVO, will run Ultra Street Fighter 4 tournaments alongside the SF5 tournaments, and that may mean we see some crossover with players taking part in both competitions.
Obviously the Capcom-run Pro Tour is focused solely on SF5, which should mean the majority of top players switch over to the new version almost immediately, but with decent amounts of money still up for grabs in Ultra some will want to stay with what they know.
It probably won't live on forever but for now, Ultra Street Fighter 4 and Street Fighter 5 will live together in harmony.
For all the latest video game news follow us on Twitter @IBTGamesUK