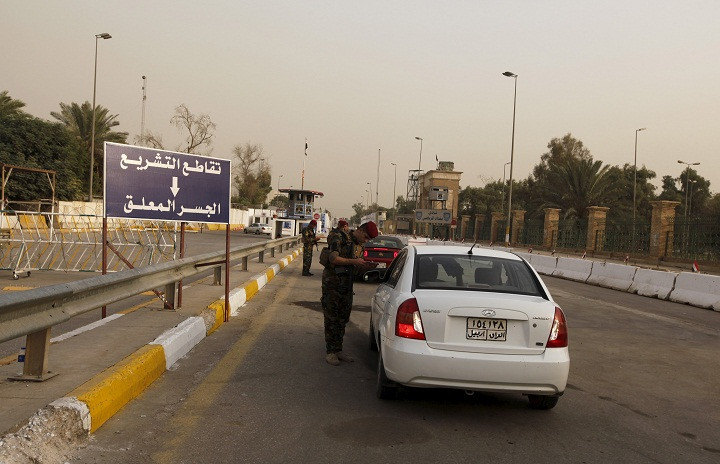 A series of car bombings in Iraq killed 63 people and left dozens injured on 5 October (Monday). Out of three separate attacks, only one has so far been claimed by the Islamic State (Isis), which has controlled swathes of the country since 2014.
The Sunni extremist group, which was thought to have limited reach in the deep Shiite south, struck a busy market area of Souk al-Halaqin in the commercial district of al-Zubair in southern Basra province. The attack killed 10 people and injured 25 when a car bomb exploded.
"The soldiers of the caliphate managed to detonate a parked car bomb amidst a gathering of polytheist Rafidha in Basra," claimed the IS in a post on social media.
The second attack took place in the town of al-Khales in eastern Diyala province where 40 people were killed and 58 wounded when a car bomb tore through a commercial street. Police captain Mohammed al-Tamimi said, "The driver begged police to be allowed to park his vehicle in order to buy medication from a nearby pharmacy and five minutes later it (the bomb) went off and caused huge destruction."
Diyala witnessed one of the deadliest attacks on Iraqi soil in almost a decade when a suicide bomber with the IS attacked a crowded marketplace, killing 115 people, including women and children in July. No one has claimed responsibility for Monday's attack in Diyala.
The third attack took place in the capital city of Baghdad where police said at least 13 people were killed and 25 wounded when a car bomb exploded in the north-eastern neighbourhood of Husseiniya. The capital city has seen countless number of terrorist attacks since infighting began in Iraq. The most recent one took place on 13 August when a bomb-packed refrigeration truck was detonated, killing 76 people and injuring at least 212. The IS had claimed responsibility for the attack.
Recently, the UN Mission in Iraq estimated that 717 Iraqis have been killed so far with 1,216 wounded in acts of terrorism, violence and armed conflict in September alone. Most of these attacks have been claimed by the IS while some remain unsolved.