Carol review: Cate Blanchett and Rooney Mara phenomenal in vulnerable lesbian love story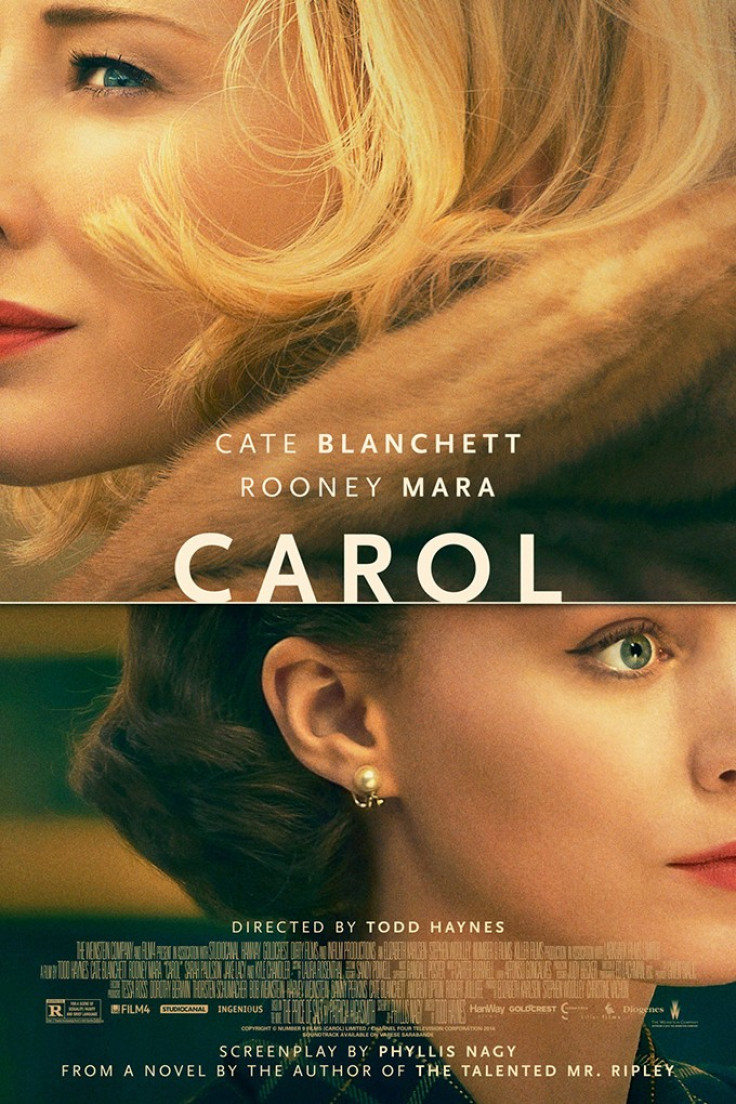 Carol beautifully tackles the lesbian love story between Cate Blanchett's title character and Rooney Mara's Therese
Studio Canal
Todd Haynes has crafted a visually stunning picture with Carol, a lesbian love story brought to life with remarkable performances by Cate Blanchett and Rooney Mara. Although for all its beauty, Carol concludes with a sense that it could have been rounded-off with a better developed story.
Set in post-Second World War America in the early 1950s, Mara stars as Therese Belivet, a young and timid department store clerk with big aspirations of becoming a professional photographer. It becomes clear that there is a void in Therese's life which is not being fulfilled by her boyfriend Richard. However, when the sophisticated and much older Carol Aird, played by Blanchett, walks into the store one day and forgets her gloves, Therese's world is turned upside down in a much-desired yet unexpected way.
From the way she saunters around in luxurious fur to her meaningful, intense stares, Carol is subtly seductive and Therese is willingly lured into what becomes a forbidden love affair. With her porcelain looks and dark hair, Mara channels Audrey Hepburn to perfection and excels in portraying Therese's vulnerability, a noticeable contrast to Carol who exudes confidence and clearly has more experience in more ways than one.
The attraction between the two women is fascinating – while Therese tries to navigate her way around her love interest's mystique and intrigue, Carol appears to be bemused by the shop assistant's shyness, describing her as a Martian "flung out of space". Carol, the film, is wholly melodramatic with ferocious scenes between the title lead and her estranged husband Harge, but also bittersweet with drawn-out scenes delicately handling the lesbian affair yet taking more than an hour to get to the crux of the romance.
Fortunately, Carol is unique in that when the moment of intimacy does arrive for the star-crossed lovers, Haynes chooses not to exploit eroticism using just enough passion to protect the gentle love story he has developed.
In an era where homosexuality was not openly accepted, Therese is confused and lost in limbo, proved when she admits she struggles to decide what to order for lunch let alone whether she wants to marry Richard. Perhaps to present a stronger case for the forbidden nature of their relationship, the issue of homosexuality in wider society could have been explored further in Carol.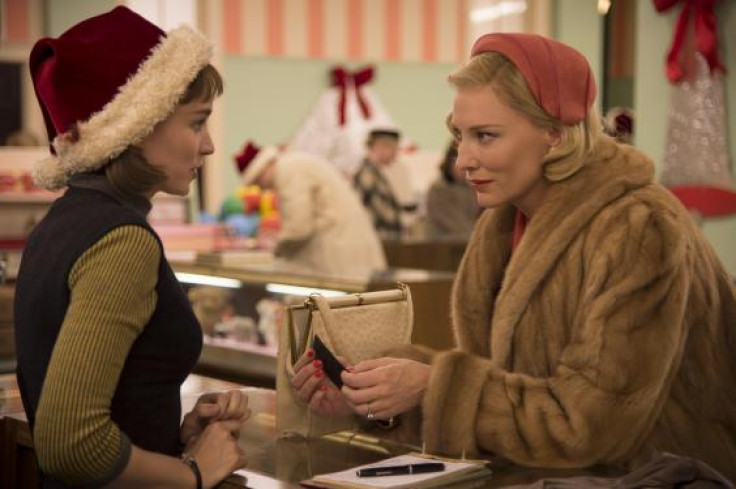 The attitude toward gay people is referenced occasionally, most notably by Harge who states that Carol must cut ties with Therese in order to share custody of their daughter Rindy. A curious Therese does bring up the subject loosely with Richard, asking if he has ever known a man to have feelings for another man without actually being gay, but the approach is not in-depth enough.
Although adapted from Patricia Highsmith's novel The Price Of Salt, Carol surprisingly has very little dialogue. Instead, Haynes develops the love story by playing on Mara and Blanchett's natural chemistry which results in many scenes where not much happens but a stripped conversation about trivial matters. Still, where Carol does fall flat in fleshing out an otherwise one-dimensional premise, it makes up in the talents of the core cast, which includes terrific support from Sarah Paulson as Carol's long-time friend and confidante and Kyle Chandler as Harge.
Following a successful debut at the Toronto, Cannes and BFI London film festivals, Carol is already a hot contender to clean up during awards season in 2016. Blanchett is already a favourite of the Academy Awards and adding another Oscar to her collection for her portrayal of the complicated Carol would certainly be well deserved. However, Mara completely shines in her role as Therese and is a pleasant surprise of Haynes' elegant picture.
Carol arrives at UK cinemas on 22 November 2015.
Watch the Carol trailer:
© Copyright IBTimes 2023. All rights reserved.