Megan McKenna has apologised after her almighty meltdown on yesterday's Celebrity Big Brother. The Ex on the Beach personality's alcohol-fueled, expletive laden verbal tirade, prompted the show producers to call on security to restrain her. Her fellow housemates were left concerned for her state of mind and their own safety while the public were outraged midst accusations of racism.
The morning after, the somewhat contrite 23-year-old buried her head in her hands as she listened to a graphic account of her abusive tirade in the Diary Room. She responded saying: "I'm sorry. I don't like it that you've put it that way to me that people feel threatened by me. I flipped out because I can't handle it [John being two-faced] any more. The only reason I flipped like that at Tiffany is because she flipped at me. I was trying to help Tiffany. I was explaining to everybody how two-faced John is."
Her attempts to challenge Big Brother were swiftly shut down as she received an official warning.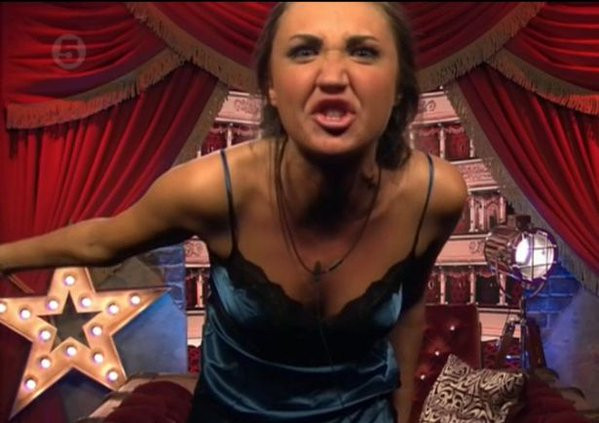 The violent episode saw her directing a barrage of abuse at Tiffany Pollard and John Partridge. Her rant left viewers shocked and appalled as she described the US reality TV star as a "ghetto c***" and came within inches of her face as she lashed out at her in a heated row over cleaning duties in the house.
In the morning, after reflecting on her behaviour, she attempted to make amends with the Flavor of Love contestant, insisting: "I swear on my mum's life, I wasn't starting on you. I'm not rowing with you, but I need to talk to you because I can't have this. Last night, honest to God, I was just explaining a story and I think you must have heard it the wrong way."
The 34-year-old showed remarkable restraint and forgiveness telling her: "I didn't think you had no beef with me. We needed it. I know I feel better for saying those things I said so I get it."
Evidently after considering the effect of her conduct on her public image, Megan returned to the Diary Room to offer a more sincere apology to Big Brother for her outrageous conduct. She said: "I just want to apologise for how I acted in here last night. I didn't mean to hit the camera. I'm not going to apologise to John because I do still believe he's manipulative. He's got under my skin so much and I just blew."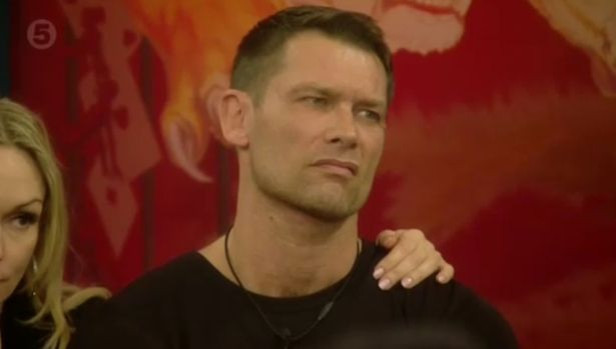 She also addressed the claims of racism insisting: "I didn't think in a million years that using the word ghetto would offend anyone. I don't want you to think I was disrespecting you because I am so grateful to be here. I hope it's not ruined people's views on me."
Meanwhile Friday's live eviction saw Italian lawyer and socialite Nancy Dell'Olio leave the house as her fellow housemates chanted her name. While her time in the house at ten days was short-lived, as she explained there was no shortage of drama.
"It's a trauma to get inside the house and it's a bit of a trauma to get out. Everyday can feel as long as week. It feels like three months. I think the worst is the beginning then you adjust yourself ... It was a great experience and I'm glad I did it. The one thing I will miss is sitting in the chair talking to Big Brother," she said.
Commenting on the events of the week which saw Jonathan Cheban walk out the show, a shocking miscommunication about the death of Angie Bowie's ex-husband David Bowie, and Megan McKenna's almighty meltdown, she explained how she managed to steer clear of the confrontations.
"There are two explanations. One is that everybody has a little game in mind. Some of them are actors and actresses so they are acting for sure. I tried to be as much as I am that's why I tried to stay away. I didn't want to get involved."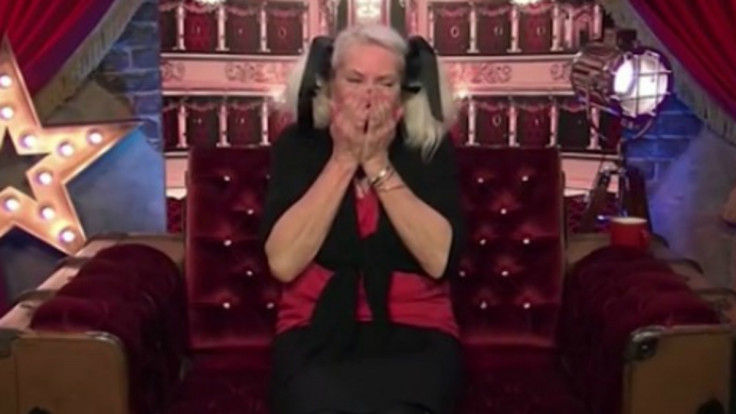 "I heard Megan screaming about something but I decided not to move from where I was because it wasn't necessary for me to get involved but I learned the day after, I heard both versions. Nothing is black and white in the house.
"John is a leader in the house and he is more mature than her. Megan is a lovely girl but she is still quite young," she said maintaining a diplomatic stance. My time in the Big Brother house has been extraordinary. It is out of the ordinary of anything you could do in life."
In a series that has been marred by violent outbursts, confrontations, and meltdowns, the departure of the mild-mannered Nancy and the announcement of this week's killer nominations which surely mean things are guaranteed to kick off before the dust has settled.
In the meantime, the clamour on Twitter was for former Eastenders star John Partridge to be booted off the show with the hashtag #GETJOHN OUT trending echoing the baying crowd at the Big Brother house.
I'm pretty damn happy with the chorus of "get John out" chants earlier #CBB

— Miriam Kennedy (@Miriam_Kennedy) January 15, 2016
Come on #cbb audience lets here that chant again! Get john out! Get John out! Get john out! Get john out! Let's make this snake sweat!

— katie charley reed (@katie_charley) January 15, 2016
#CBBGemma couldn't contain her glee when the crowd were chanting "Get John out" - shows she's a nasty piece of work #CBB

— Taz (@twolftaz) January 15, 2016