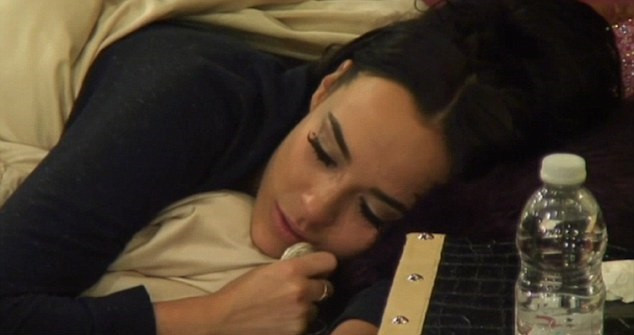 Stephanie Davis has confessed that she is "in love" with Jeremy McConnell. The ex-Hollyoaks actress was left heart-broken on Friday (29 January) when the Irish model became the sixth housemate to be evicted from the Celebrity Big Brother house.
Pouring her heart out to fellow housemate Scotty T, the 22-year- said her feelings for Jeremy are real. "Scotty, it's proper love like, proper love," she declared. Teasing her the Geordie Shore star joked: "I guess if you did spend 3 weeks with someone. . ."
The actress, who was in a one year relationship with model Sam Reece before entering the house, said she had not expected to fall so hard for anyone. "Babe, I didn't even expect this, I'm the most least like. . . for me to even admit this knowing I've got a boyfriend."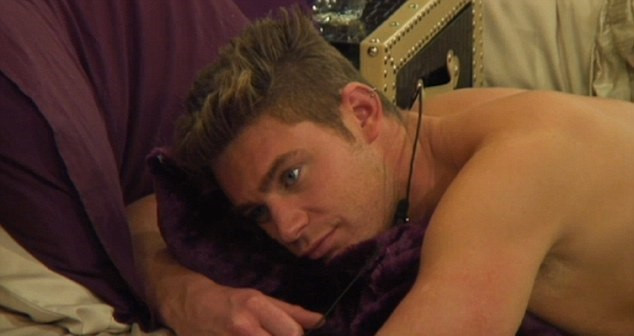 Laying it on thick, she declared: "Oh my God how I love that boy I can never tell ya. He's my everything." And she said she felt certain that Jeremy feels the same about her. "Jez loves us, babes. I know for a fact, I come first. Scotty, I've never felt like that before. I've been dreaming it about it all. I just know I love him to bits." Scotty, who listened patiently as she opened up her heart, replied: 'He's a good kid.'
The pair has been dubbed the "star-crossed lovers" of the house after they faced opposition from the housemates who witnessed their blossoming romance. The actress was criticised for flirting with Jeremy, despite being in a long-term relationship, sparking an ongoing feud with Gemma Collins and Danniella Westbrook.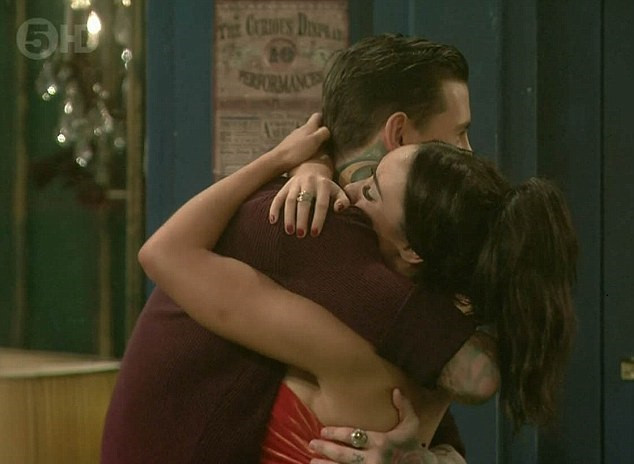 After suffering the pain of separation when Jeremy was moved into a detox area, and another fall out with Danniella, Stephanie had a meltdown as she struggled with her emotions. Taking advice from Gillian McKeith she later revealed she intends to call time on her relationship with Reece, effectively dumping him on live national TV.
Breaking down at the prospect of an enforced break, she opened up her heart to Jeremy saying: "I'm going to miss you tonight," adding: "Obviously Sam's not right for me and I need to sort it when I get out." The brief separation also had Jeremy feeling loved up as he admitted to Scotty T that he is in love with Stephanie. "She needs to be treated like a princess," he professed.
Hearing that her love interest was leaving the house Stephanie broke down screaming: "No, no, no, no, no. I don't want to be without you. I don't want to be here," she wailed.
Describing his obvious attraction to the ex-Hollyoaks star Jeremy later explained to host Emma Willis: "I just gravitated towards her. I don't know what it looked like. It is was it is. That's what we felt for each other. I understand what the other fella must be feeling. I hold my hand up, it was both of us. It's a really tough situation. It's terrible. It's just the way it is."
While Stephanie has made her choice, Sam Reece has been maintaining a dignified silence. He was seen out on the town and is apparently embracing the single life. By the looks of things, it's just as well.
Celebrity Big Brother continues on Channel 5