Celebrity Big Brother 2016: Jeremy McConnell evicted from the house, leaving Stephanie in tears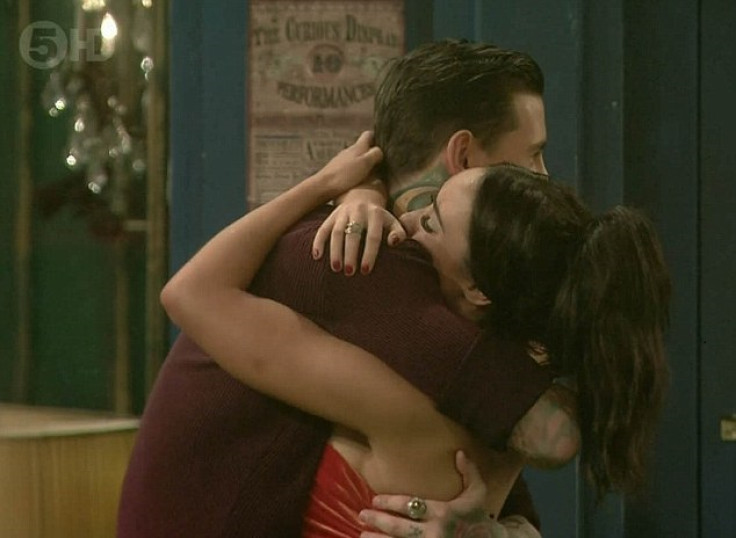 Jeremy McConnell is the sixth celebrity to be evicted from the Celebrity Big Brother house. The Irish model has been at the centre of a love triangle after he began a romance in the house with Stephanie Davis, who was already in a relationship with Sam Reece.
Hearing that her love interest was leaving the house Stephanie broke donw screaming: "No, no, no, no, no. I don't want to be without you. I don't want to be here," she wailed.
As he left the house. Jeremy was greeted with cheers from the crowd in contrast to the reception given to Stephanie, who was met with jeers.
Commenting on the crowd's reaction he said: "It was mixed. It's kind of what I expected. I just followed my heart and went with it. She doesn't deserve that." Reacting to the negative response to their relationship he said: "I don't know how it looks from the outside. I think maybe I got seen as the big bad wolf. I don't know why I'm sitting here but I enjoyed every minute of it. I've got no regrets."
Describing his obvious attraction to the ex-Hollyoaks star he explained: "I just gravitated towards her. I don't know what it looked like. It is was it is. That's what we felt for each other. I understand what the other fella must be feeling."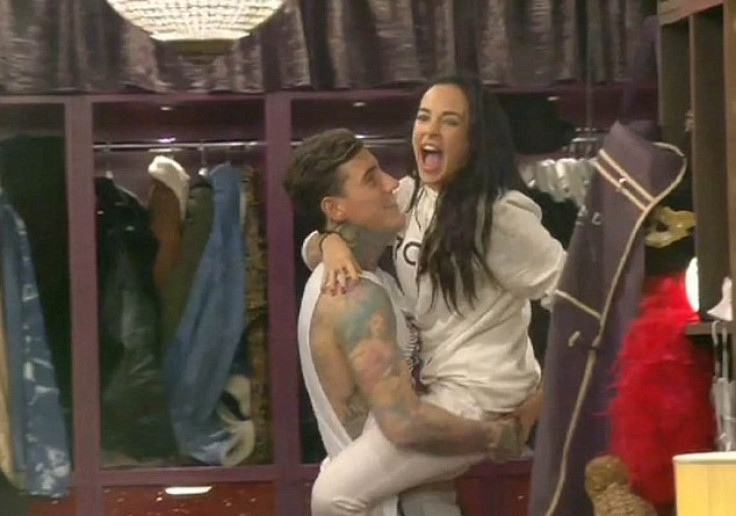 Asked how Sam must be feeling he said: "Gutted. I'd be gutted," adding that he had tried to control his emotions, but accepted that he was as responsible as Stephanie. "It was both of us. It's just a really tough situation. I tried to pull away a few times, but we kept finding each other. I do understand the boyfriend situation. I kept going back to it. If I was on the outside I could go somewhere, but it kept getting stronger. I know the right thing to do was to just wait, but I can't do anything about it now."
He had promised to take Stephanie on holiday once they left the house, but when questioned by host Emma Willis about how he expected the relationship to develop on the outside, he didn't seem quite so certain. "I don't know what's going to happen. It's just the way it was. It's a bubble, It's a different environment," he said. "We'll see what happens. Being apart, gives us both time to think."
His exit from the house was probably quite timely since he and Stephanie have been getting a bit too cosy under the covers, as they appeared to take their romance to the next level. Since Stephanie made the decision to call time on her one year relationship with model Sam Reece, the pair have been getting closer and their late night antics had their fellow housemates speculating that the loved-up couple have had sex on TV, after they were seen fumbling under the covers.
Disturbed by the noise, Gemma Collins and Daniella Westbook left the room. Seeing them leave Stephanie asked Jeremy, "Was I too loud?" Former Eastenders star Danniella commented that she was appalled by their shameless behaviour, declaring she would never have sex on national television. "All I can hear is them getting it on, I'm so embarrassed. I don't want to take my fingers out of me ears. I couldn't do it could you, on the telly? Don't take her foot off the gas does she, it's one thing after another. It's just a level of disrespect for everyone in that room," she added. "I can't believe it," said a horrified Gemma.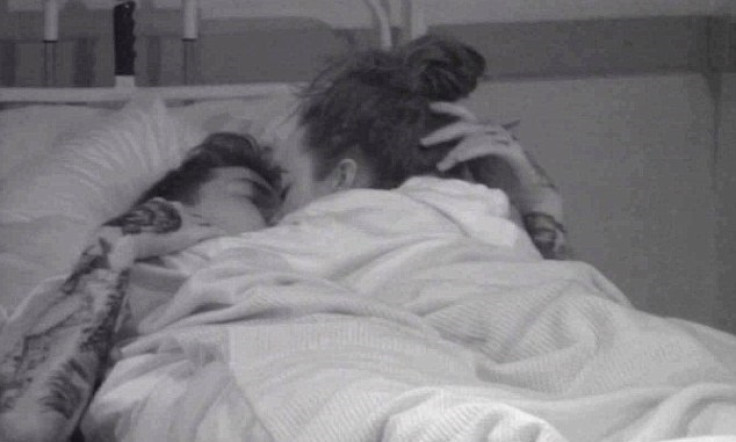 Tiffany was also annoyed by Stephanie and Jeremy's bedroom antics, but for slightly different reasons. "That makes me uncomfortable. It wasn't bothering me until now," she said. "You know what it is; it's the sounds of kissing. Because I'm not gonna lie to you, when I was hearing the sounds of kissing, I was becoming quite moist. It's throwing me off my game."
Despite the housemates claims that the new couple were having sex, a representative for Stephanie denied the reports in a statement to MailOnline. "I can confirm that Stephanie does not have sex on television in tonight's episode of Celebrity Big Brother, this suggestion comes from Danniella and Gemma's comments and isn't based on any fact – just speculation," said the representative.
Earlier in the week, Stephanie dumped Sam Reece on national TV. The 23-year-old made the revelation when it was announced that she would be separated from McConnell by new entrant Gillian McKeith, who was running a detoxing bootcamp for the housemates.
Breaking down at the prospect of an enforced break, she opened up her heart to Jeremy saying: "I'm going to miss you tonight," adding: "Obviously Sam's not right for me and I need to sort it when I get out."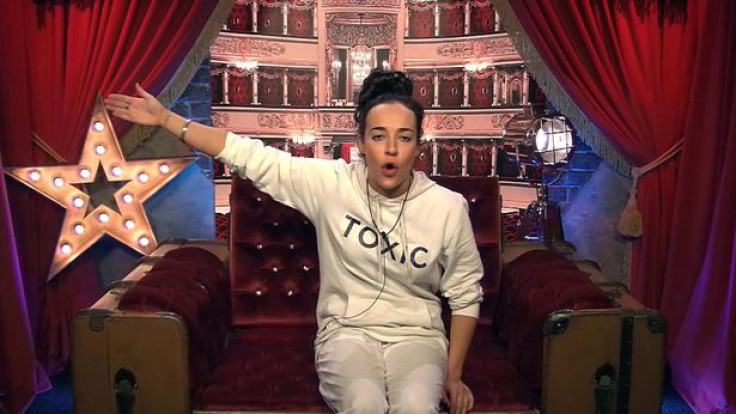 Stephanie has been at the centre of the tensions in the house after she came under fire for flirting with Irish model Jeremy, despite being in a long-term relationship. She has been clashing with Gemma and Danniella constantly and their row escalated yesterday (28 January) when the ex-Eastenders actress told her her career was over.
Her comments sent Stephanie into a meltdown, prompting Big Brother to call in security. The ex-Hollyoaks actress, who was sacked from the TV drama, tried to bust her way out of the Diary Room as she threatened to walk off the show, but she was consoled by Jeremy.
It has emerged that Stephanie's now ex-boyfriend Sam was invited to go into the CBB house to confront Stephanie over her actions, but declined as he maintains a dignified silence in the face of his heartbreak.
A source told MailOnline: "Sam has been asked earlier in the week and has turned it down."
Celebrity Big Brother continues on Channel 5
© Copyright IBTimes 2023. All rights reserved.