Awkward Family Photos are Internet Hit
We have all been there. It's one of the happiest moments of your life and there is nothing else you would like better than to get out the camera and capture the wonderful memory.
But if like the Nicki Minaj song suggests, you have tried to have your moment for life, you will know that it does not always work out as planned.
In fact, as these pictures prove, getting swept up in the moment and getting snap-happy can sometimes have some very awkward results.
From images of awkward proposals to birthday celebrations gone wrong the photos uploaded on to the website Awkward Family Photos have gone down a storm.
The site, which allows readers to share awkward family moments captured on camera, has become an internet sensation.
While some images show couples trying their best to show how deep is their love, others reveal that not all children are fans of the Easter bunny.
The platform, which enables people to exorcise their photographic demons, has received thousands of pictures and attracts close to 15 million visitors a month.
Mike Bender, 35, and Doug Chernack launched the site in 2009 and say they were inspired by their own cringe-worthy family snaps.
Here are few of the worst that the site has to offer. Don't try them at home.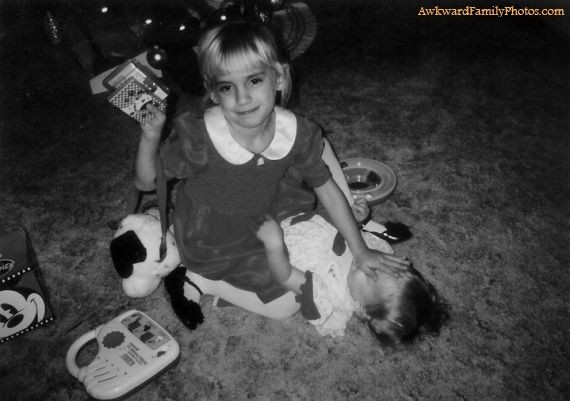 © Copyright IBTimes 2023. All rights reserved.