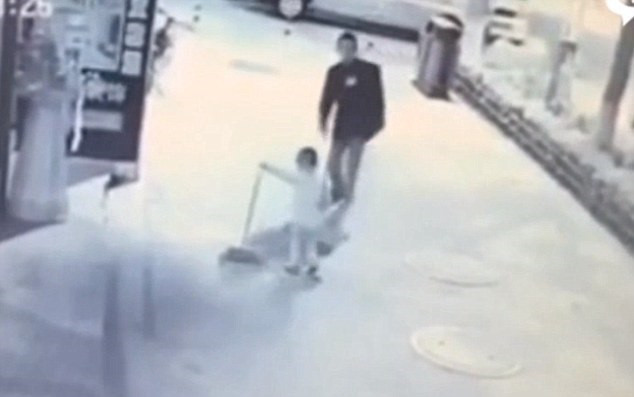 A shocking video of a toddler being attacked on the street as people walk by, has sparked outrage in China.
The People's Daily Online confirmed the incident occurred outside a restaurant in Yan'an City in Shaanxi province on 4 May at 8pm.
In the video, shot by a security camera, the child is initially seen playing with a broom outside a row of shops, before the man approaches him and suddenly kicks him in the head.
The child collapses with the first blow and the man then stamps on his skull and hand 13 times.
He continues to kick and beat the three-year-old with the dustpan and broom as passersby walk on ignoring the horrifying scene.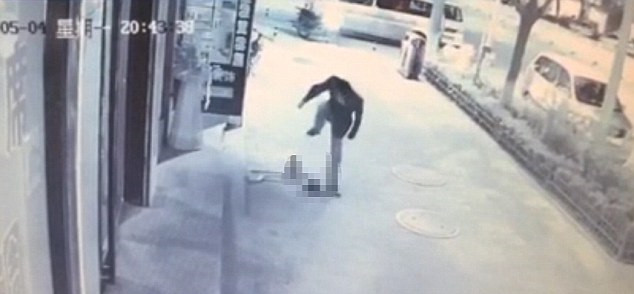 The assault goes on for 37 seconds until a group of people emerge from a nearby shop and intervene.
Several people chased the man down the road while others helped the child.
A 29-year-old local man identified as Wang Jiaolong has been arrested in connection with the attack on the child.
The child, who was playing outside his uncle's shop in Luochuan County, Shaanxi Province, sustained multiple injuries, including several fractures to the left side of his skull and a severely wounded hand.
He has been transferred to a specialist hospital in the city of Xi'an, but miraculously has no life-threatening injuries.
The suspect is undergoing psychiatric evaluation.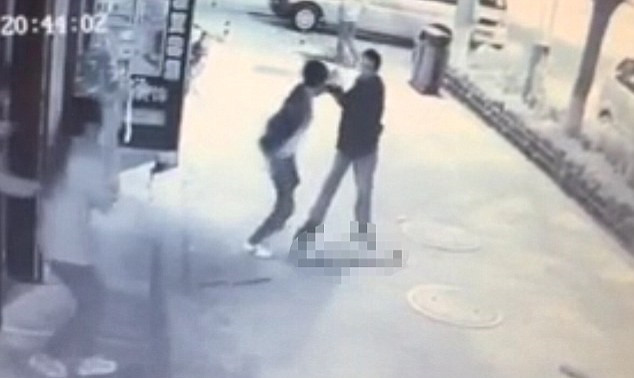 After the video was posted online, 17m Chinese people expressed their outrage at the brutal attack on the child and the failure of so many passersby who witnessed the assault, to come to the victim's aid.
Liuyun Zhimeng posted on China's Twitter equivalent Weibo: "It's better to stop the crime first, then call the police. Authorities should reward those who boldly do righteous acts. Nowadays, it's not easy to help others." The video was the number one trending topic on Weibo.
Local police in Luochuan County told NBC News they were investigating the incident.