The smartphone market in the second quarter of 2015 has grown at its slowest rate since 2013 up just 13.5% over the same period in 2014 while sales of smartphones in China - the world's biggest smartphone market - fell for the first time ever.
China, seen as one of the most crucial markets for companies like Apple, saw sales fall by 4% according to the latest figures from research company Gartner, who said the country had finally reached smartphone saturation point. "China has reached saturation — its phone market is essentially driven by replacement, with fewer first-time buyers. Beyond the lower-end phone segment, the appeal of premium smartphones will be key for vendors to attract upgrades and to maintain or grow their market share in China," said Anshul Gupta, research director at Gartner.
China is hugely important for the world's smartphone manufacturers, representing 30% of the overall sales in the second quarter, which totalled 330 million units. Gupta said the decline in China "negatively affected the performance of the mobile phone market in the second quarter".
China power
While sales of smartphones in China may have decreased, the country's smartphone companies are well represented among the biggest manufacturers in the world with Huawei, Lenovo and Xiaomi listed in the top five vendors according to Gartner. Huawei was the most impressive performer, seeing sales increase 46% year-on-year, helping it increase market share from 6.1% to 7.8% and establish it as one of major players in the global smartphone industry. Gartner said that Huawei's growth was based on strong overseas sales and increased sales of 4G-enabled phones in China.

Lenovo, which last year bought the Motorola smartphone business from Google, remains in the fourth position despite seeing sales drop over 14% and its market share tumble from 6.6% in 2014 to 5% as of the end of June 2015. This drop will be a worry for Lenovo, the world's biggest PC maker, considering its acquisition of Motorola was expected to help it grow market share outside of China by leveraging the Moto brand.
Xiaomi, the internet company which sells its smartphones in only a handful of countries compared to the likes of Apple and Samsung, continues to impress, growing sales by over 28% to see it nipping at Lenovo's heels with 4.9% of the global smartphone market. The company, recently valued at $45bn (£28.7bn), is seeking to expand its global footprint with a recent launch in Brazil and an expected launch in Russia before the end of 2015.
Samsung remains the world's biggest smartphone maker with a 21.9% market share, however the company's recent poor sales continue, as it has lost almost 5% of its market share since the same period in 2014 with unit sales down over 4 million year-on-year. In contrast, Apple has seen iPhone sales increase 36% in that time, helping it grow its market share to 14.6% and close the gap on Samsung.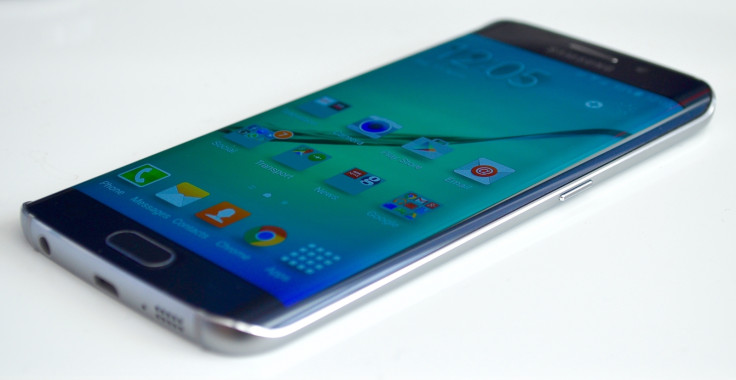 "Despite the launch of new S6 models, Samsung's premium phones continued to be challenged by Apple's large-screen iPhones. Samsung lost 4.3 percentage points in market share and declined 5.6 per cent in unit sales in the second quarter of 2015," Gartner said.
Microsoft's challenge
Android continues to be the clear leader in smartphone although it has seen a slight decrease in its market share in the last 12 months, was is once again the result of the faltering Chinese market. "Android saw its lowest year-over-year growth of 11% with share reaching 82.2% in the second quarter of 2015," Gupta said.
Microsoft's challenge to make Windows Phone a viable alternative to Android and iOS is showing no signs of improvement with the company seeing an overall decline in its market share despite sales increasing slightly. The company will be hoping the imminent launch of Windows 10 Mobile will help give the platform a boost, but it is facing an uphill challenge to get momentum behind its efforts.
"In light of Microsoft's recent cuts in its mobile hardware business, we'll await signs of its long-term commitment in the smartphone market. The low barrier to entry into the Android segment will continue to encourage an array of new players, adding to further disruptions coming from Chinese manufacturing and innovative Internet players with new business models that are not reliant on hardware margins," Gupta said.