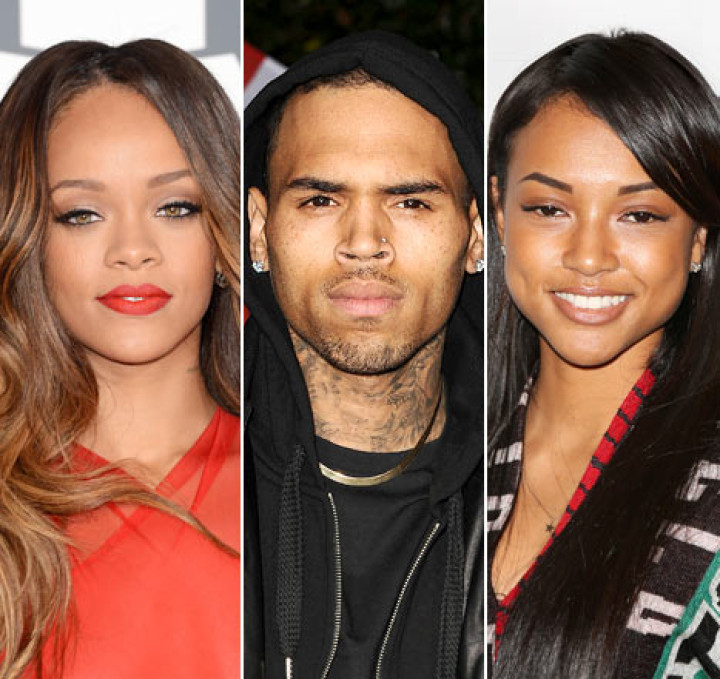 Rihanna is reportedly happy that she has not been dragged into former boyfriend Chris Brown's break-up drama with Karrueche Tran.
According to a report in Hollywood Life, the We Found Love singer was not surprised when news broke out that the 25-year-old R&B artist ended his relationship with Tran.
"She's not trying to be a b**ch but her attitude towards it is like what goes around comes around," a source close to Rihanna told the website.
"She's just glad she's not on the receiving end, again, off his bulls**t. Better that girl than Rihanna."
Brown infamously assaulted the five-time Grammy winner in 2009, by hitting her so forcefully that she had major bruising on her face, a split lip, and a bloody nose.
Brown later started dating Tran, while still in the midst of an on-off romance with Rihanna. The two briefly split in October 2012 when Brown admitted he was "in love with two people".
However, Rihanna who was previously linked to rapper Drake, has now completely moved on from Brown.
"It's that one piece that's missing, but it's cool because she's not looking for it," the source added.
"She's over searching. She knows it will come, that he will come. And when he does, it's going to be a real tight fit, in every way possible."
Recently Brown posted a video parody of Sam Smith's hit song, Stay With Me, dissing Tran, on Instagram.
He sings: "Oh won't you, stay with me, Cause I bought your new weave. Now I didn't spend my cheese, B*tch owe me."