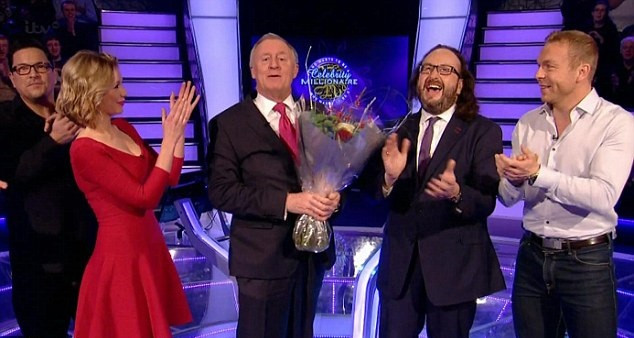 Who Wants To Be A Millionaire TV host Chris Tarrant has been in hospital for a week after suffering a mini-stroke on a long-haul flight.
The 67-year-old fell ill during an 11-hour flight from Thailand on March 1 and was rushed to Charing Cross Hospital from Heathrow airport.
Initial reports said he had suffered an asthma attack.
But last night, his agent and manager Paul Vaughan, confirmed doctors removed a potentially fatal blood clot before it resulted in a major stroke.
Tarrant, who was filming in Asia and South America for a new travel series for Channel 5, has ruled out returning to work in the immediate future.
Vaughan said: "They found a clot which they managed to break up.
"It was a clot in the leg and that can immediately go to the brain or lungs.
"He is determined to leave hospital.
"But he's not going back to work.
"This is a nasty wake-up call."
He bowed out from popular quiz show Who Wants To Be A Millionaire? last month after a decade and a half.
Tarrant first found fame hosting the children's show Tiswas and was a presenter at Capital Radio for 17 years.