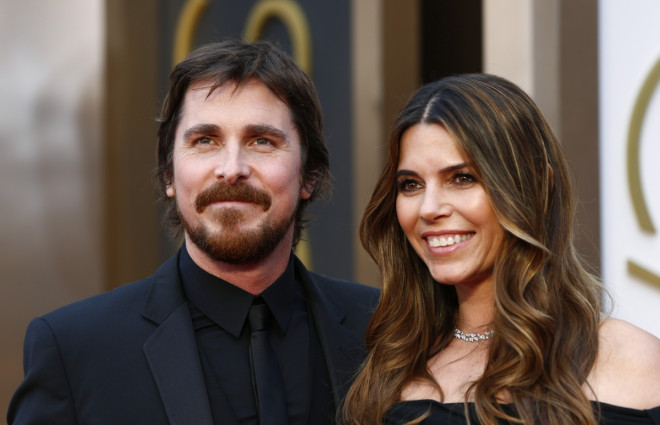 Academy Award-winning actor Christian Bale and wife Sandra 'Sibi' Blažić are reportedly expecting their second child together.
According to Us Weekly, the Dark Knight Rises star and Sibi "are thrilled" for the new addition to the family.
"They are truly a supportive couple, he and Sibi are thrilled," an insider told the publication. "She's been traveling with him while he's been touring around for American Hustle."
The 40-year-old actor's wife was seen showing off her baby bump in a black Dolce & Gabbana gown while attending the 86th Academy Awards, where he was nominated for Best Actor for his work on American Hustle.
The couple who tied the knot in January 2000, are parents to eight-year-old daughter, Emmeline, whom they welcomed in March 2005.
"I love anything that she [Emmeline] likes," Bale told Esquire back in 2010. "If she's getting a kick out of it, I love it. I find myself tearing up at the most ridiculous things now, sitting next to my daughter while she's watching a movie. Me and my wife look across at each other like, "Oh my God! Are we really doing this? Yes we are!""
Bale, who is known to be very private when it comes to his personal life, had previously said he owes "everything" to Sibi.
"I truly believe you can't celebrate [success] without having your partner with you," he gushed to People after winning the Critics Choice Award for Best Supporting Actor in 2011.
"Making movies takes so much time," he added. "It's not just the time when you're filming. The character is born long before the first day of shooting and so [my wife] had to be married to so many different characters over our marriage. I know that it truly would be impossible to do it without her," he said.