Hollywood Memorabilia: Elizabeth Taylor's First Wedding Dress to be Auctioned [PHOTOS]
The wedding dress Elizabeth Taylor wore for the first of her many marriages is to go under the hammer at Christie's next month. The marriage itself, though, lasted only eight months.
The late Hollywood diva married hotelier Conrad Hilton on 6 May, 1950, in an oyster shell-coloured, floor-length satin gown, with a fine silk gauze off-the-shoulder illusion neckline.
Taylor, who died in March, 2011, was 18 years old at the time. She was well on her way to a legendary career having starred in National Velvet in 1944 and earned the lead in Mervyn LeRoy's re-telling of Little Women.
Elizabeth Taylor's first wedding gown was designed by Hollywood costume designer Helen Rose, who also created Grace Kelly's gown, for her marriage to the Prince of Monaco. According to Reuters, the gown (Elizabeth Taylor's) is expected to fetch above $75,000.
The custom-made gown was cinched at the waist, has a built-in corset and a shimmering ten-yard silk net veil, complete with a pearl-covered Juliet cap. The original waistline measured 20 inches but has now been widened to 22 inches.
Elizabeth Taylor, one of the most iconic personalities to have ever graced the silver screen was married eight times (twice to the equally legendary Sir Richard Burton) in a career spanning nearly six decades.
Christie's earlier auctions on Elizabeth Taylor memorabilia included a $116m sale, in 2011, of her jewellery.
The star of such films as Cleopatra and The Taming of the Shrew, Taylor was nominated for five Oscars. She won Best Actress for Butterfield 8 (1961) and Who's Afraid of Virginia Woolf? (1967).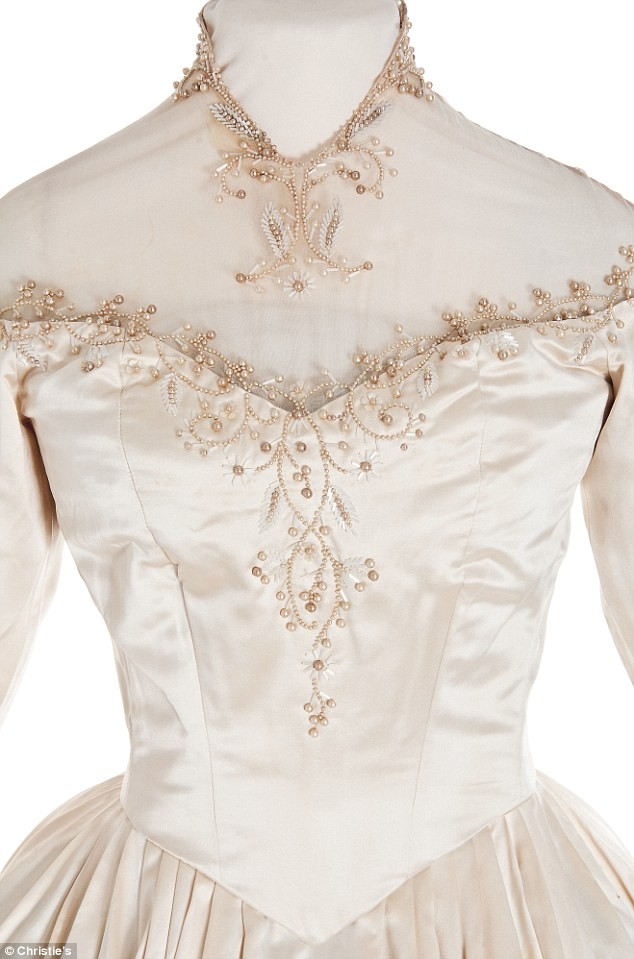 © Copyright IBTimes 2023. All rights reserved.