'Circus' known as Floyd Mayweather vs Conor McGregor could ruin boxing says Oscar Del La Hoya
Del La Hoya says the sport of boxing may not recover from the proposed super fight.
Former boxer Oscar Del La Hoya has slammed the potential big money fight between Floyd Mayweather and Conor McGregor in an open letter on Facebook.
The duo have been proposing a boxing fight for months in what would arguably be the biggest and highest earning fight in combat sports history.
With McGregor signing his half of the deal and Mayweather contemplating signing his, the fight that once seemed like a pipedream is edging closer to becoming a reality.
And Del La Hoya, who recently stated that Mayweather should instead fight the winner of the middleweight title fight between Gennady Golovkin and Saul "Canelo" Alvarez, is concerned about the future of boxing.
"To my fellow boxing fans, I write in the hopes that together we can protect the sport of boxing," De La Hoya wrote. "With each passing day, it looks more and more likely that the circus known as Floyd Mayweather vs. Conor McGregor will be coming to town in the near future."
"One group will eventually be left to make sure this farce doesn't occur -- we, the fans, who are the lifeblood of our sport.
"But if you thought Mayweather/Pacquiao was a black eye for our sport -- a matchup between two of the best pound-for-pound fighters that simply didn't deliver -- just wait until the best boxer of a generation dismantles someone who has never boxed competitively at any level -- amateur or professional. Our sport might not ever recover."
The Golden Boy Promotions founder admits he sees the appeal of a cross-code fight but maintains that the two sports are very different.
"I fully understand the initial attraction from any fan of combat sports," he added. "McGregor is almost certainly the best pound-for-pound MMA fighter. Floyd is Floyd -- the most dominant boxer of his time. But success in one sport does not guarantee success in another. And let's be clear, these are two different sports."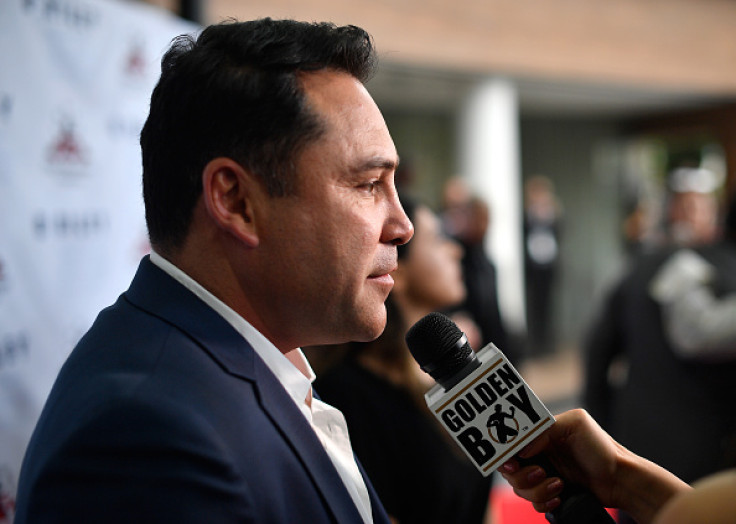 "Furthermore, it's not like McGregor would be fighting a good fighter, let alone a mediocre one. He would be fighting the best. To use a bit of an extreme analogy, I happen to be a pretty good golfer. Could I potentially hold my own on one of the second-tier tours? Maybe. But would I be able to compete with Rory McIlroy, Jordan Spieth or Sergio Garcia? Of course not. Nor would I think to try."
De La Hoya also maintains that while he wants no distractions for the upcoming September fight between GGG and "Canelo", he is very much concerned about the health of boxing.
"Now, I know critics will say that I'm only writing this letter because my company is promoting what will be the culmination of an outstanding boxing year when Canelo Alvarez takes on Gennady 'GGG' Golovkin in September, and I don't want anything to distract attention away from that fight," he explained. "But my interest is in the health of boxing as a whole. It always has been."
© Copyright IBTimes 2023. All rights reserved.