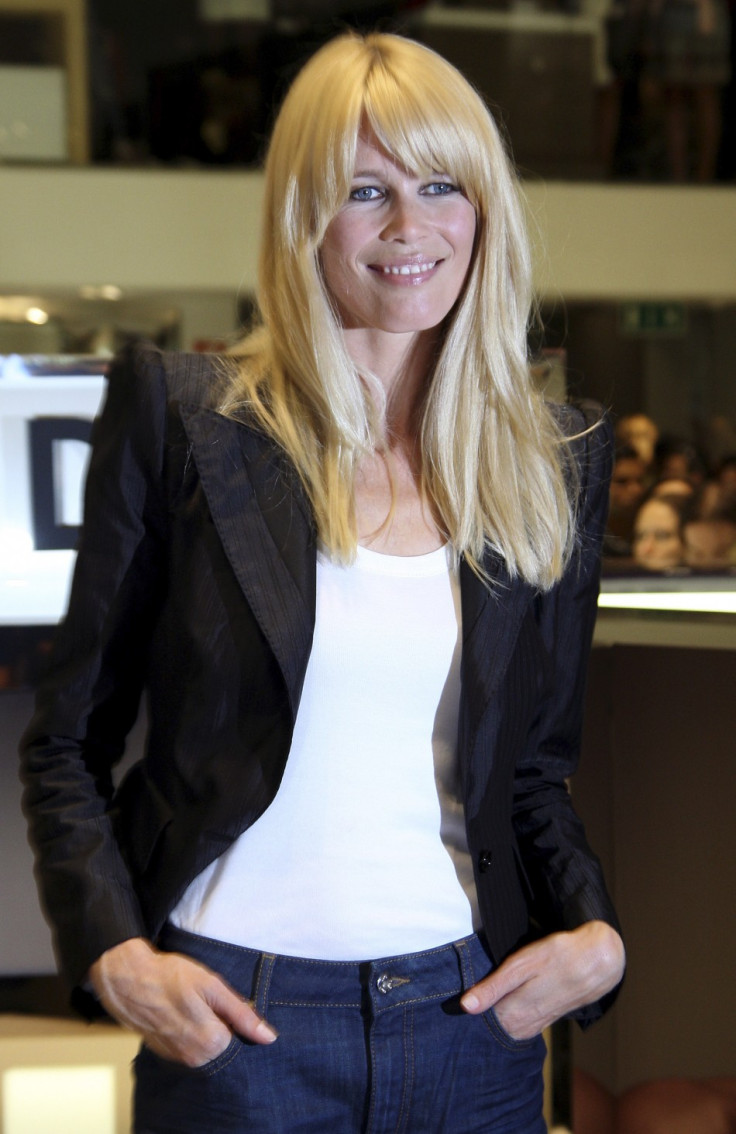 Supermodel Claudia Schiffer made her (small) debut at Paris Haute Couture week, with a launch of her first cashmere line, after creating a joint-venture with the German maker of luxury cashmere sweaters Iris von Arnim.
The 40-year-old world renowned supermodel has wanted to break into the fashion design business for some time now, and with decades of model industry experience under her belt, time seems to have been the only element stopping her. As Schiffer told Reuters at the Paris launch "I am always very busy, I have a family life''
Yet it is through this family commitment that has bought the aesthetic of her potential clothing line as Schiffer has decided to start with the kinds of clothes she wore when juggling life as a working mum such as cashmere dresses and sweaters, as seen in her launch.
Schiffer's collection included long tube black and navy blue dresses, grey oversized cardigans and cable-knit sweaters costing from 250 to 500 euros ($360-$725).
However despite now being on a long, long list of past celebrities who have too gone into fashion some successful, most not. Schiffer is not naïve to this often negative stigma stating "I don't want this to be a celebrity line. It is meant to be a lasting business not a quick celebrity licensing line," Schiffer said.
And unlike many of these past failed celebrity lines, where many of the designs have been created without any direct input from the celebrities, Schiffer acknowledges that she is on a steep learning curve and admitted she still had much to learn as a designer as her clothing line is aimed to continue ahead of her.
"I want the product to live without my name so that it does not really need me. As a company, I hope it builds up over time so that one day, hopefully, I can hand it over to my children."
Another value that separates Schiffer from other celebs who have opened a clothing line is, as mentioned her strong industry experience and knowledge. Having modelled famously since the 1980's, Schiffer has appeared on the cover of over 500 magazines and also through being a former Chanel muse, she surely must have learnt a thing or two.
Schiffer's sweaters have already been bought by around 50 stores worldwide and are also to be on sale next week at online retailer net-a-porter.