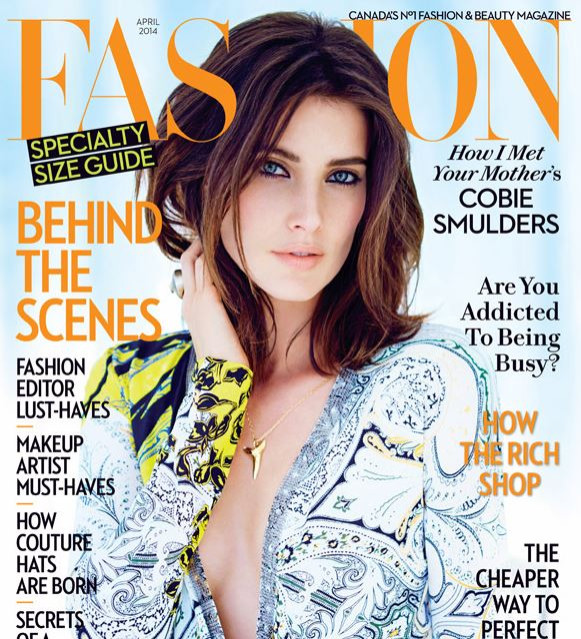 Canadian actress Cobie Smulders talks about her How I Met Your Mother experience in the April issue of Fashion magazine.
The 31-year-old, who plays Robin Scherbatsky in the hit CBS sitcom, says she made the best decision choosing her role.
"I had to choose between three projects… I decided to go with How I Met Your Mother, which was the best call. I would've been so pissed off if I had gone the other way, don't you think?" she says.
In the show, Smulders who plays a bold, independent, career-minded journalist, also details her character development through the nine seasons.
"Robin started off not being the funny one…at the beginning, she was the girl that the guy wanted. She eventually went through some emotional growth," she explains.
As the series comes to an end, she is looking to get a little vulnerable roles.
"I'm always playing the strong, smart woman – I'm looking to play somebody a little bit more fractured, a little weaker," the mother-of-one says.
Previously it was reported that Smulders cried as she read the final script of How I Met Your Mother series.
During an interview with IGN, she revealed that she knows "the whole thing" with regard to the series finale episode titled Last Forever.
"You know what's so funny is, like, a week before Neil did that, I went up to Craig [Thomas] after the table read, and I was like, "What is the deal with this?" He was like, "Well, do you want me to tell you?" I was like, "Yeah! I think I want to know," and he just laid it out. I immediately started weeping and had to leave. Like, I had to leave. I said that, I was like, "Craig, I have to leave right now. Thank you," and I just walked away," she said.
How I Met Your Mother series finale is set to air on 31 March.