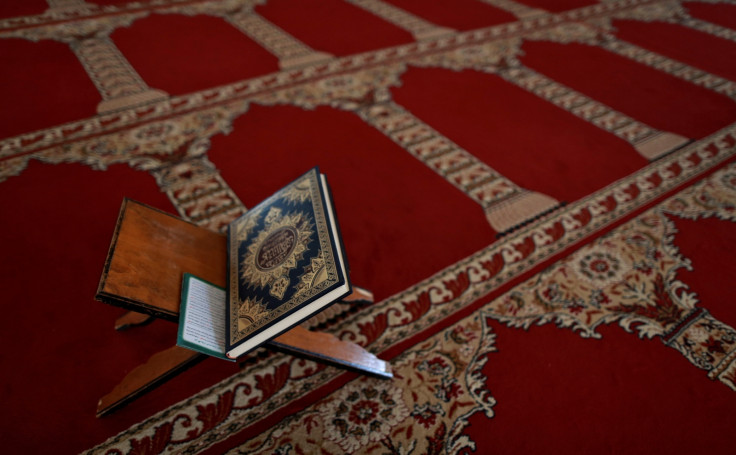 A mosque in Colorado was vandalised in the early hours of 26 March by an unidentified man who broke a glass window and threw in a Bible. Surveillance cameras at the Islamic Center of Fort Collins captured images of the intruder, a man who appeared to be in his late 20s or early 30s.
The suspect may have jumped over the centre's high fence to get into the property and flipped over benches and garbage cans. He then unsuccessfully attempted to open doors of the building before breaking a tempered glass window and throwing a Bible inside.
President of the Islamic Center, Tawfik Aboellail, confirmed that the man could not get inside the building. Religious classes for children we cancelled following the break-in.
"Fear first and concern and frustration second," Aboellail said. "Fear we come here to pray early in the morning what if this man was armed."
"When we came we found a little Bible lying on the floor with no messages in it and the police took it as evidence," he added.
The Council on American-Islamic Relations called on authorities to investigate the incident as a possible hate crime but police are reluctant to label it as such.
"We don't know what the motive was, we know what the damage that was done and it's early in an investigation and so we'll look into it and let the facts guide us to where we go," Fort Collins police Sgt. Dean Cunningham said, according to Fox 31.
Hundreds attended a rally Sunday evening in support of their Muslim neighbours. "This is not to be tolerated in Fort Collins," Rabbi Hillel Katzir of Temple Or Hadash said. "People of faith know that an attack on one house of worship is an attack on all houses of worship and we need to be out here making a statement."
Muslim congregations in the US have been on tenterhooks following the mass shooting at a mosque in Quebec, Canada, on 29 January. Six people were killed and 19 others injured after suspected gunman Alexandre Bissonnette opened fire as parishioners made their way out of the building following evening prayers.