ComicBlitz releases app for iPhones, iPads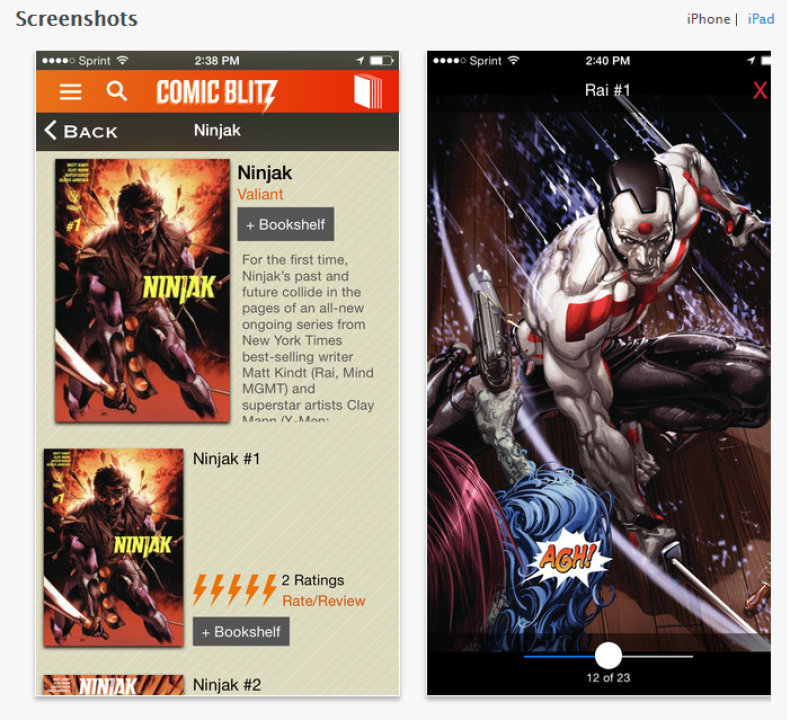 Comic Blitz, a subscription-based digital comic book reader, has launched its app for iPhones and iPads. To use the app you need an iPhone 4 or later versions and an iPad 2 or later versions.
Readers can log into the app with their registered email id. The app does not require a credit card. "We have also made it easier than ever to start reading! Introducing Demo Mode! No more credit cards! No more leaving the app to sign up! Just sign up with your e-mail address, and gain instant access," Comic Blitz, CEO Jordan Plosky wrote in the app description.
Started in October 2015, Comic Blitz's subscription costs $9.99 (£6.99) per month. It has over 3,000 comics and graphic novels, including Bloodshot, Red Sonja, Fathom, Charmed, The Little Prince, Puppet Master and Fubar.
The digital comic book provider works with publishers such as Action Lab, Aspen, Valiant, Dynamite, Zenescope, Red 5, Alterna and others. Rival publishers such as Marvel Comics and DC Comics offer similar mobile app readers.