Convict Jeremy Meeks wins modelling contract after viral mugshot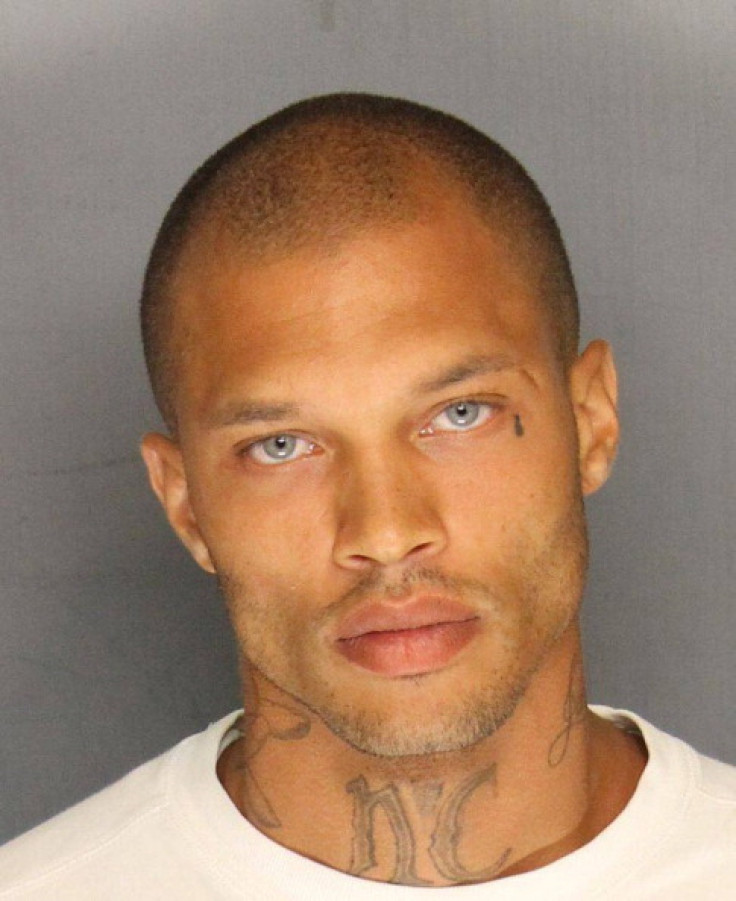 After his mugshot went viral, convict Jeremy Meeks has now been signed by a modelling agency.
Nicknamed 'Hotty McMug Shot' and 'Mugshot McDreamy' by his near million admirers online, the criminal was a favourite overnight after his mugshot posted last year on the Stockton Police Department's Facebook page went viral.
The 30-year-old is presently serving a two years sentence for felony possession of a firearm; however, chances are high of an early November release.
Meeks is said to be planning a new fashion career once he is released from prison with the modelling agency, White Cross Management, based in LA and New York, already flashing his viral mugshot on their website.
Hundreds of fans reportedly write to Meeks every month adding to his new found celebrity status, reported The Independent.
"I'm in a place where I will be able to provide for my family and really change my life," the Californian told ABC News.
"I never thought that everyone in the world would recognise me for my looks, so I feel extremely blessed and very thankful."
Speaking of his client, Meeks' agent, Jim Jordan said: "A sea of opportunities await him with modelling agencies around the world, endorsement deals and reality show interests."
© Copyright IBTimes 2023. All rights reserved.