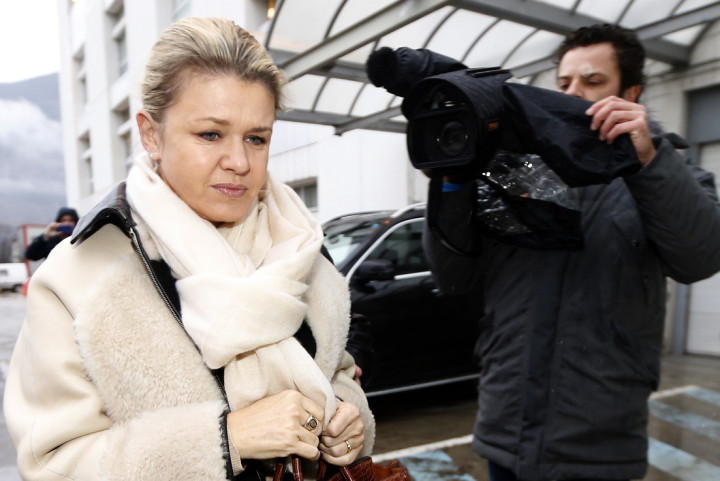 Corinna Schumacher should think of her own wellbeing as well as dealing with husband Michael as he attempts to recover from his devastating injuries, a psychologist has warned.
Corinna, 45, has been under huge strain in the six months since the German F1 ace had his sickening accident while skiing in the French Alps.
She has been at his bedside in an almost unending vigil during Michael's agonising coma, while coming to terms with the likelihood their 22-year-old relationship will never be the same again.
Now a mental health expert has warned Corinna she is also at risk of ill health, because of the strain the situation has placed upon her.
Dr Rüya-Daniela Kocalevent called upon Corinna to make some "downtime" for herself "because the danger is she will become ill too."
But this could be difficult for Corinna with Schumacher this week being moved to a new hospital in Switzerland to continue his rehabilitation.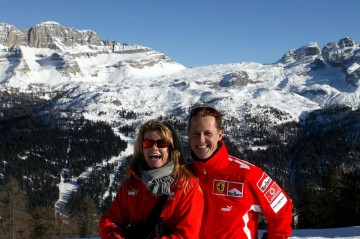 Kocalevent said: "If the wife is to assume that she must deliver a very one-sided support in the future, this one-sidedness makes no real partnership.
"She will for sure have need for a break and rest and she should give in to that. Otherwise she risks becoming ill through her ongoing concerns."
Speaking to Bunt magazine in Germany, Dr Kocalevent said: "Anxiety and depression are common reactions among family members dealing with such things.
"A little professional support during his rehabilitation could take the pressure off the long-suffering wife. Corinna should create a network of caregivers, so that she can meet the need for downtime and quiet without guilt."
Michael and Corrina met in 1992 when his racing career was in its infancy and the couple have two children together.
They own a £50m custom-built mansion on the shores of Lake Geneva, near to the Laussane University Hospital, where Schumacher was transferred this week.