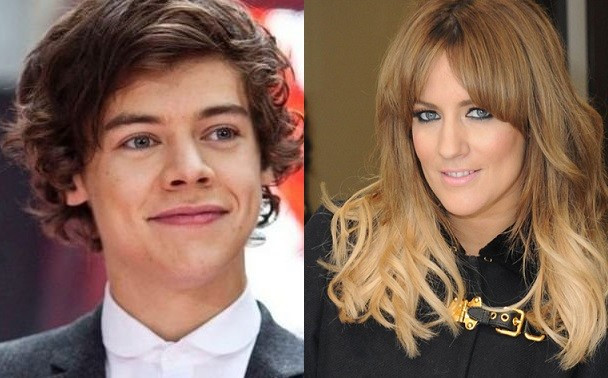 Caroline Flack has defended her controversial romance with One Direction's Harry Styles insisting that "nobody was getting hurt".
The X Factor host famously faced fierce backlash in 2011 after it emerged that she was dating the singer, who was 14 years her junior, after they shared a drunken kiss on a night out.
During their fun-filled fling relationship, the mismatched couple avoided being photographed together, and refused to reveal details of their romance.
But despite the receiving death threats from outraged fans and being branded a "cradle snatcher", the 35-year-old insists that she has no regrets.
"I'm not going to ever apologise for it because there was nothing at the time that was serious or bad and nobody was getting hurt," she told The Telegraph.
This is not the first time the blonde beauty has opened up about her three-month fling with the Steal My Girl hitmaker.
In 2013 she revealed that she never considered settling down with Styles and admitted that it was "unconventional".
Speaking to Glamour magazine, she said: "We weren't bothered and his family wasn't bothered. But the thing about unconventional relationships is that other people do seem to be bothered.
"I mean, look, it was just really fun to hang out... I don't think we were ever going to have a long-term future. It was fun and it was hurting nobody... [Breaking up] was fine. And now we're friends."
The former couple have moved on since they first met on The X Factor. Flack is currently in a relationship with Disclosure manager Jack Street, while Styles has been romantically linked with supermodel Cara Delevingne, singer Taylor Swift and reality star Kendall Jenner.
Meanwhile, Flack has revealed that she almost dated her new X Factor co-host, Olly Murs.
"There was a point when we first started working together when I thought, 'Do I? Could I?' There's always been a barrier where we just couldn't ever cross that line and we never have," she added. "But we laugh about it all the time."