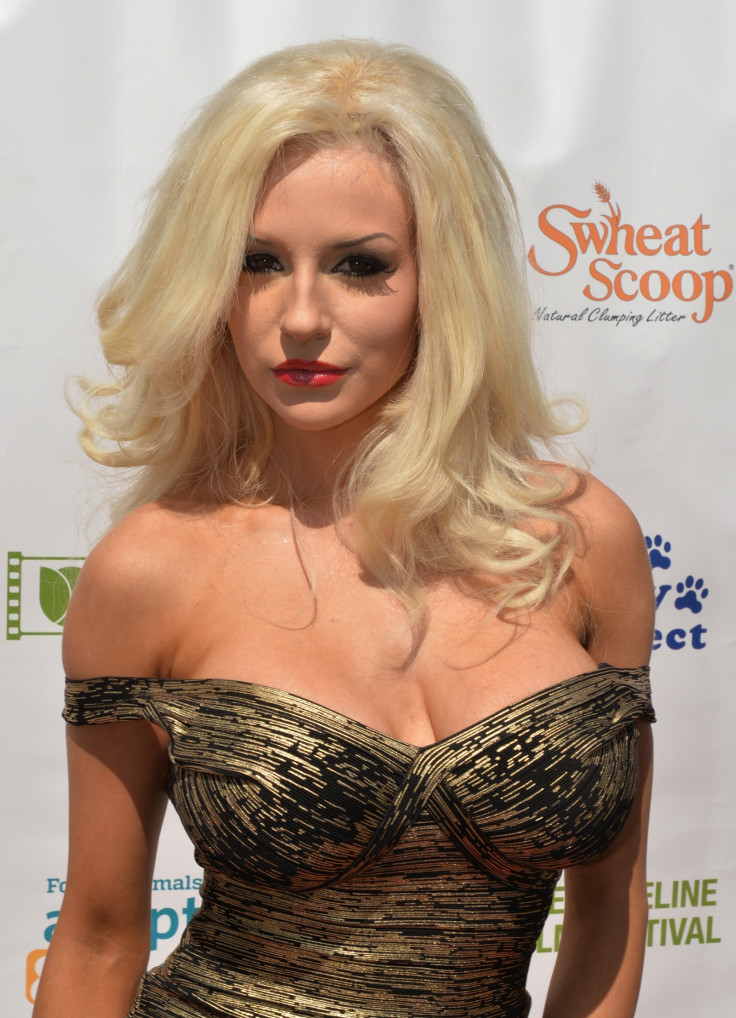 Weeks after announcing her first pregnancy, Courtney Stodden has suffered a miscarriage. A representative for the 21-year-old reality star confirmed in a statement that she and husband Doug Hutchinson had lost their baby three months into the pregnancy.
"It is with a heavy heart to inform you that last week Courtney Stodden suffered a heartbreaking miscarriage," Gina Rodriguez told People magazine. "Courtney and her husband, Doug, are at an emotional loss for words and are using this time to grieve with their close family and friends.
She added: "Please respect their privacy as the couple try to cope with losing their precious baby and seek the support they both need."
Stodden later opened up about her loss in an Instagram post which read: "Babies lost in the womb were never touched by fear. They were never cold, never hungry, never alone, and importantly, always knew love."
The couple announced that they were expecting their first child together back in May with Stodden telling ET: "I feel happy about it but extremely overwhelmed. I'm going through a lot at the moment. This wasn't a planned pregnancy, but life happens."
Despite the initial shock, Stodden fully embraced impending motherhood and regularly shared snaps of her changing shape on social media. In June she posted an image of Hutchison rubbing her belly with the caption: "Happy first Fathers Day to my amazing hubby! #fathersday #babyontheway."
The tragic news comes days after Stodden fell while strolling through her neighborhood in Los Angeles on 7 July . It remains unknown if the incident was a contributing factor in the miscarriage news.
Stodden rose to prominence in 2011 after her mother Krista Keller gave her consent for the then 16-year-old to marry the Green Mile star Hutchison. In November 2013 the couple, who appeared together on the reality show Couples Therapy in 2012, legally separated citing their 34-year age gap as the main reason, but by August 2014, they had reunited.