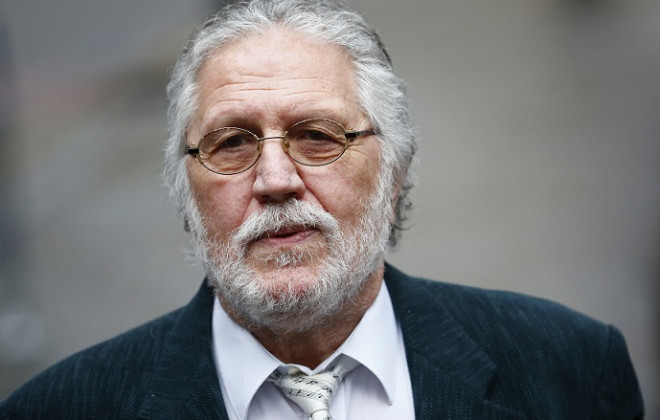 Former BBC broadcaster Dave Lee Travis has been told he will face a retrial over two outstanding sex offence allegations.
Travis, 68, was found not guilty of 12 counts of indecent assault following a trial at Southwark Crown Court in February.
The jury were unable to reach a decision on one count of indecent assault and one count of sexual assault. Travis has now been told he will face another trial in relation to the two remaining charges against him.
The former Radio 1 DJ is to appear at Southwark Crown Court on 28 March for a hearing and has been released on bail.
Travis, who was charged under his real name of David Griffin, denied all the charges. He described the accusations against him during the original trial as "outright lies" from women who could "smell money".
Following his acquittal from the other 12 charges, Travis spoke of his "year and a half of hell".
He added that he felt like he had gone through two trials, one in the courts and one in the media, following his arrest under Operation Yewtree.
Speaking outside the court following the news of his retrial, Travis said: "The nightmare is now going to go on. All I can say is, this whole thing started when I was 67 and I just hope it will end by the time I'm 80."
The director of public prosecutions, Alison Saunders, denied the Crown Prosecution Service had launched a "witch hunt" against celebrities after failing to prosecute Jimmy Savile when he was alive.
She said: "If we took to court only cases where, on the papers, we were certain of a conviction, we would rightly be accused of being over-cautious. Justice can only be done if prosecutors remain independent and fair, regardless of who a defendant might be."